3 ft Bubble Night Light Special Offer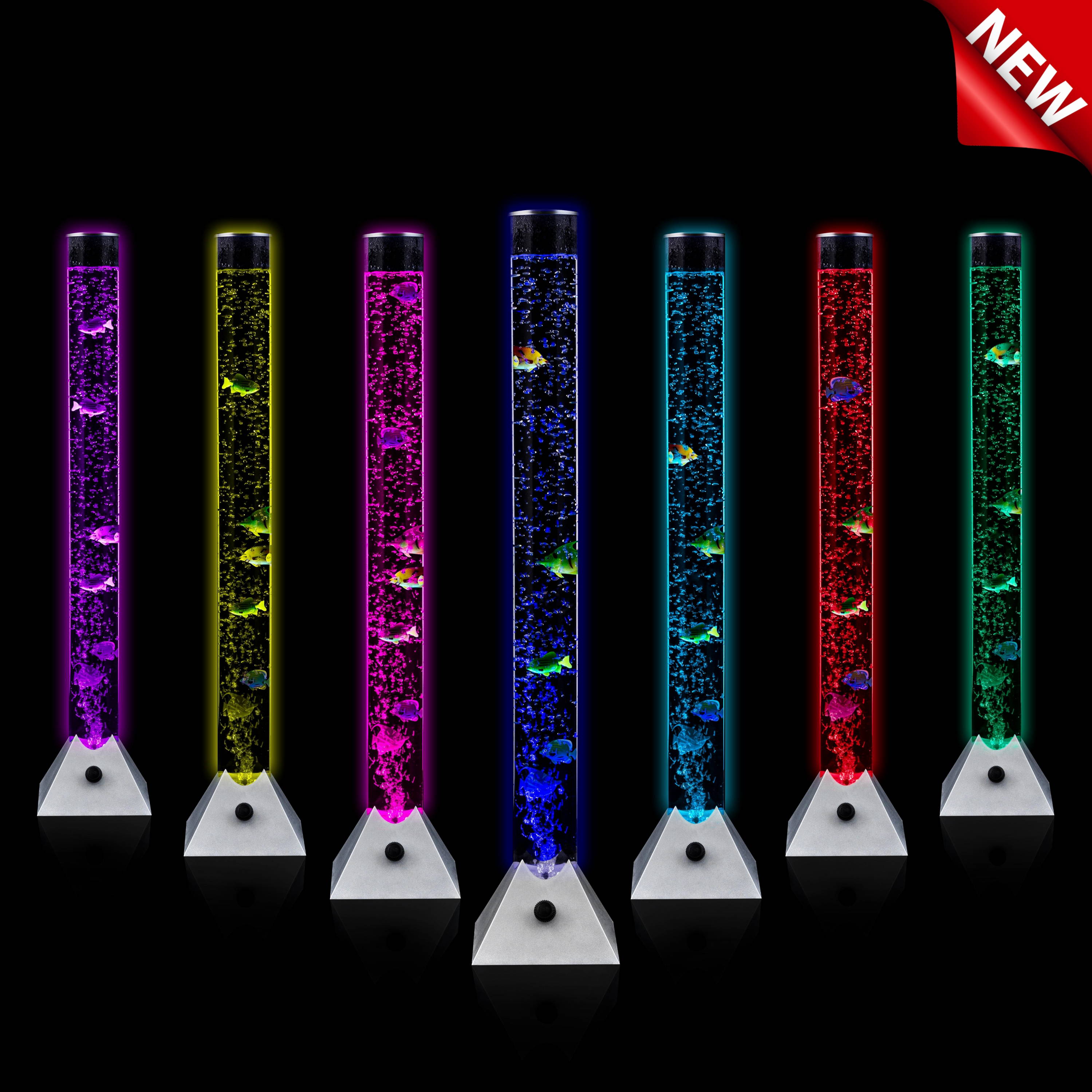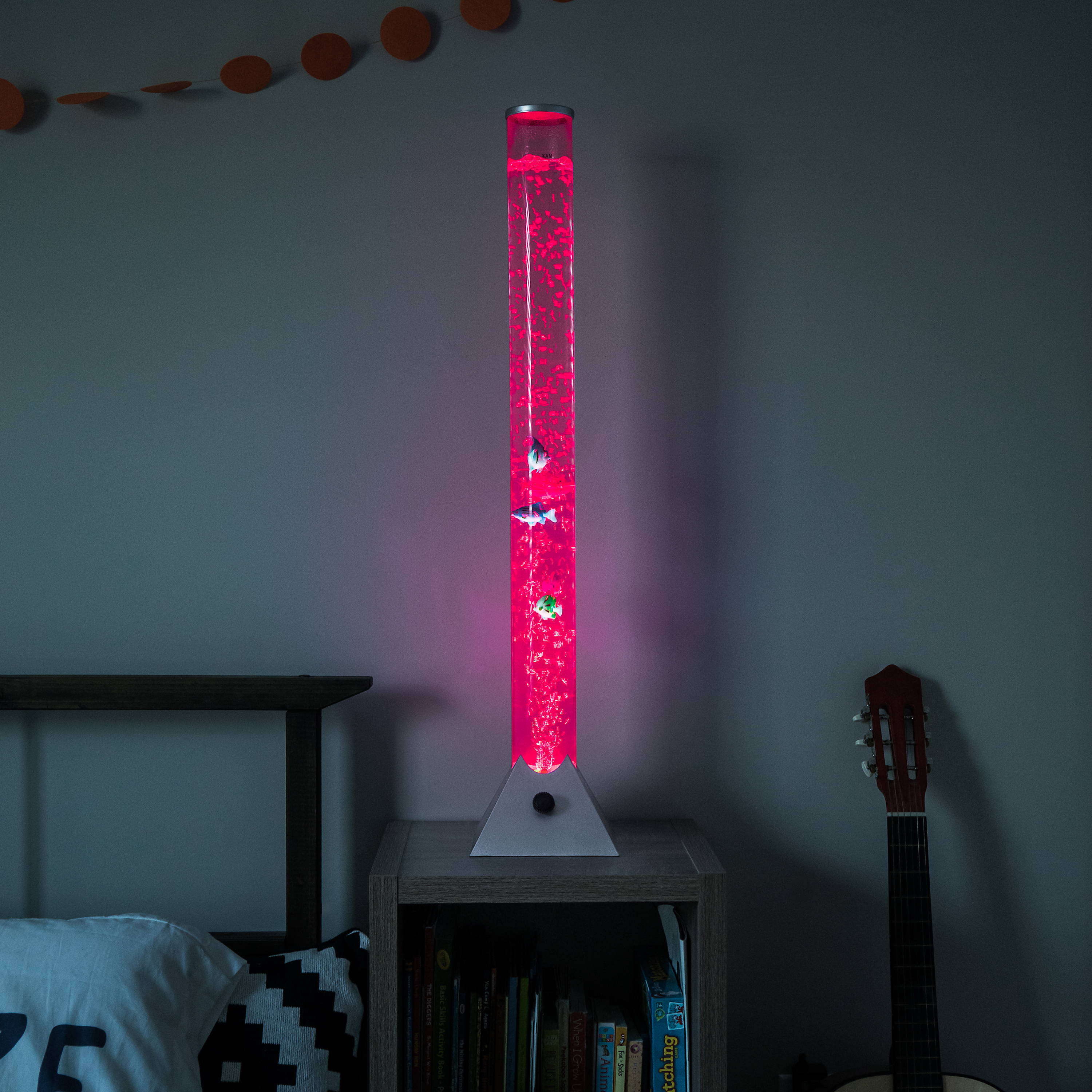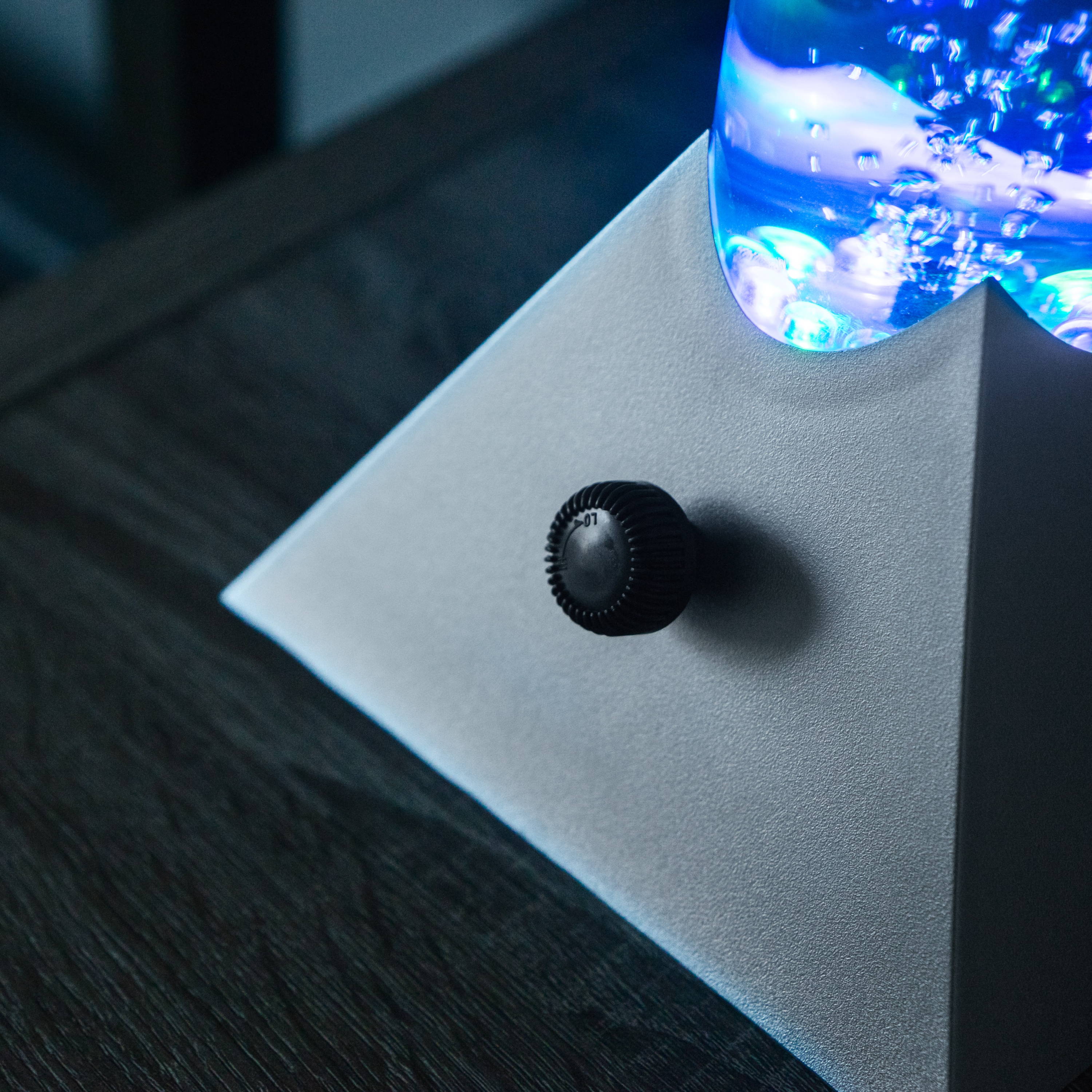 $64.76 $71.96 $89.95
10% off our existing 20% off!

Imagine the Joy on Your Little Loved One's Face
When You Surprise Them With a 3 ft Sensory Bubble Lamp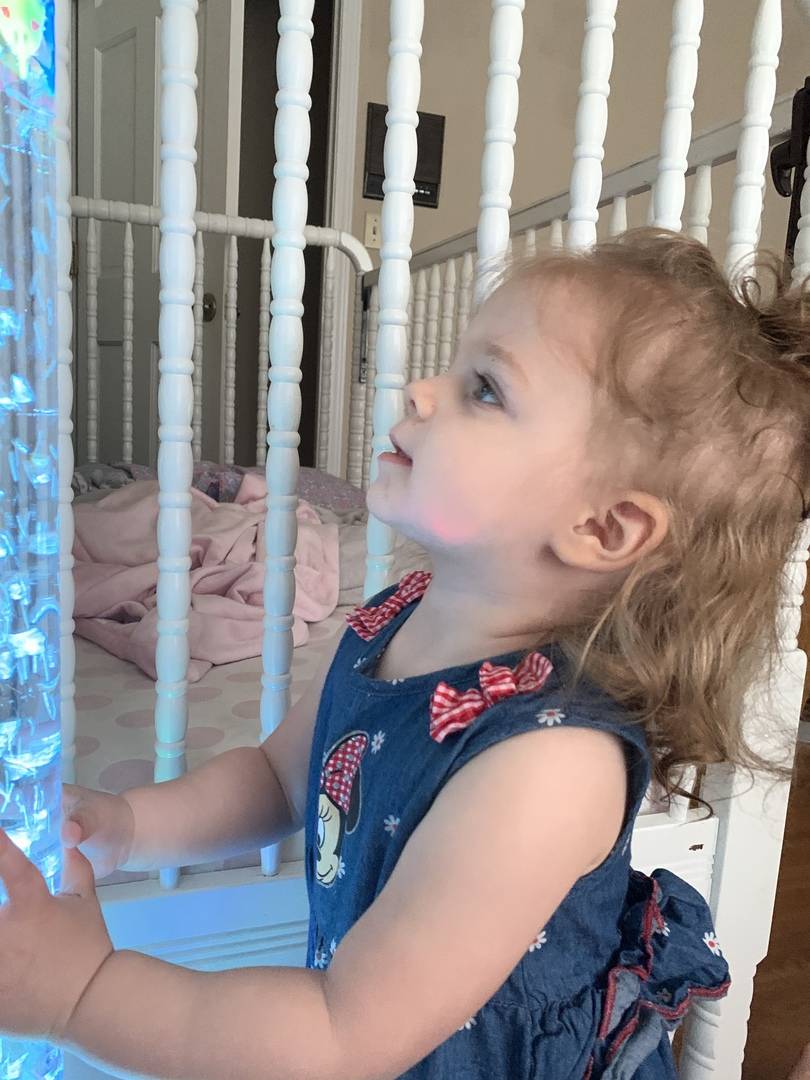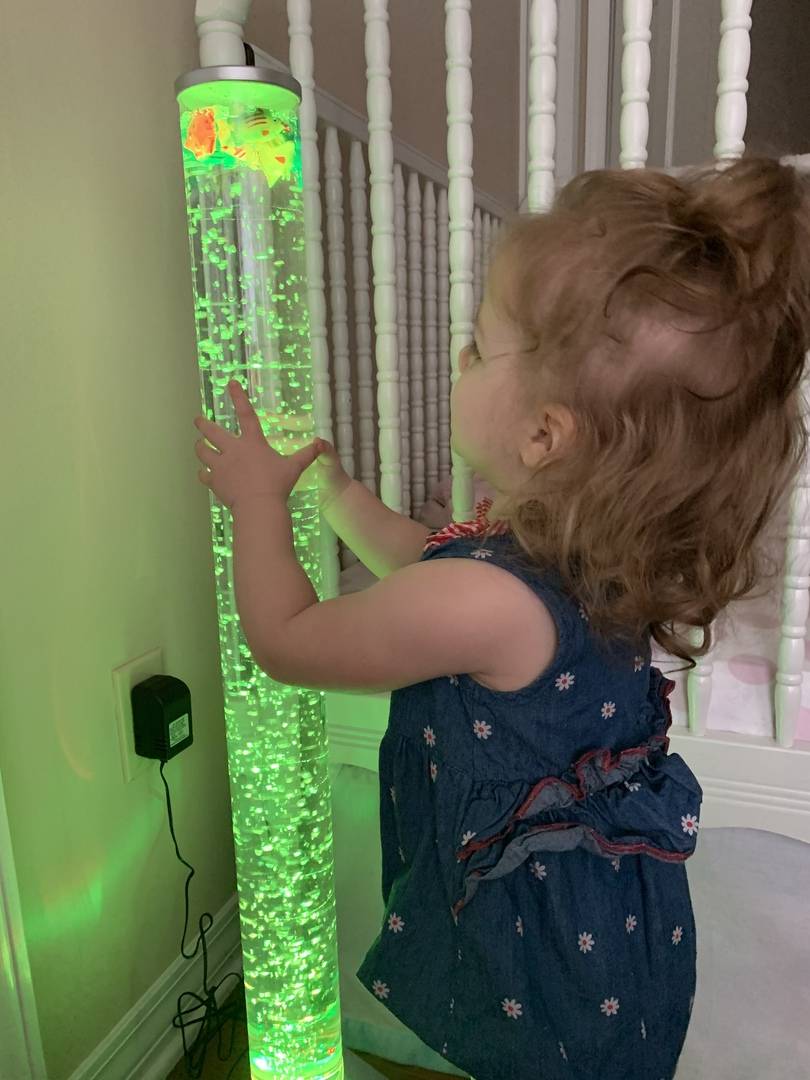 If you're reading this, chances are you heard about how we discounted all our sensory items 20% to help families with autistic and special needs kids during the COVID-19 lockdown.
And chances are you might have even seen an image of a child being captivated by our Bubble Lamp (like Luna above), and thought about giving the same joy to a loved one in your family.
The excitement when the bubbles first streamed up. Their enchantment as the LEDs cycled colors. Even the joy once the fish started swimming up and down the tube.
It's an emotional experience that's hard for many parents to forget!
That's why, this July, we want to help give YOUR loved one the same joyous experience over 1,000 families had since the start of the pandemic...
And give you the chance to gift them our NEWEST SensoryMoon bubble lamp model - the 3 FT Bubble Night Light - at one of the lowest prices we've ever offered it!
---
"The 3 ft Bubble Night Light?? What's That?"
Our 3 FT Bubble Night Light is the NEW portable, night light version of the 4 FT Bubble Tube Lamp with 5 fake swimming fish, a streaming bubble motor, and dazzling 7-color changing LEDs.
We silently released it this past holiday season, but never got the chance to formally announce it until now!
Unlike the 4 FT Bubble Tube Lamp which is designed to be a large, stationary focal point of a sensory room or play area, our 3 FT Bubble Night Light is designed to be a portable and versatile Bubble Fish Night Lighting experience...
Compact and light enough to go on top of tables, but tall and sensory enough to still soothe and dazzle your loved one's senses!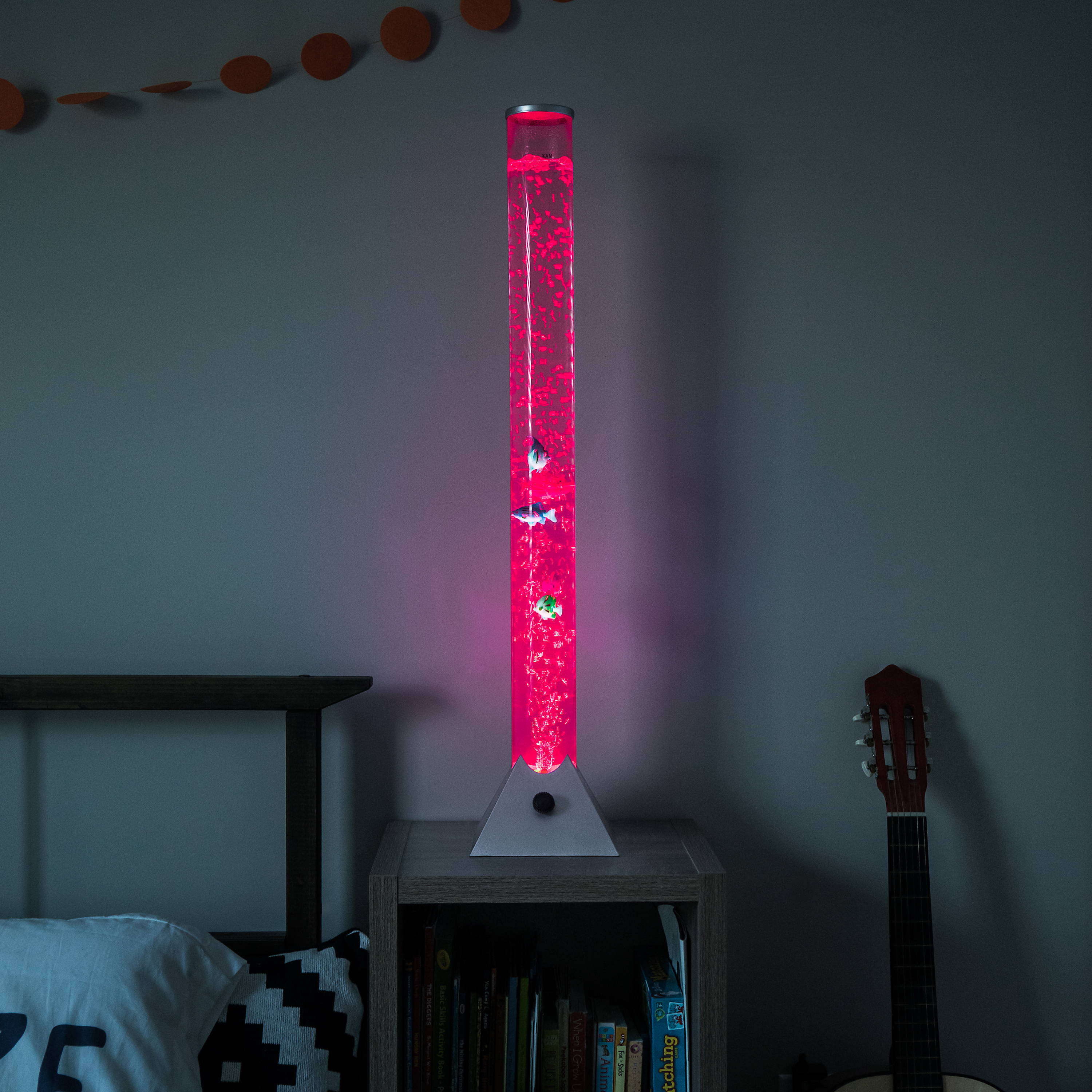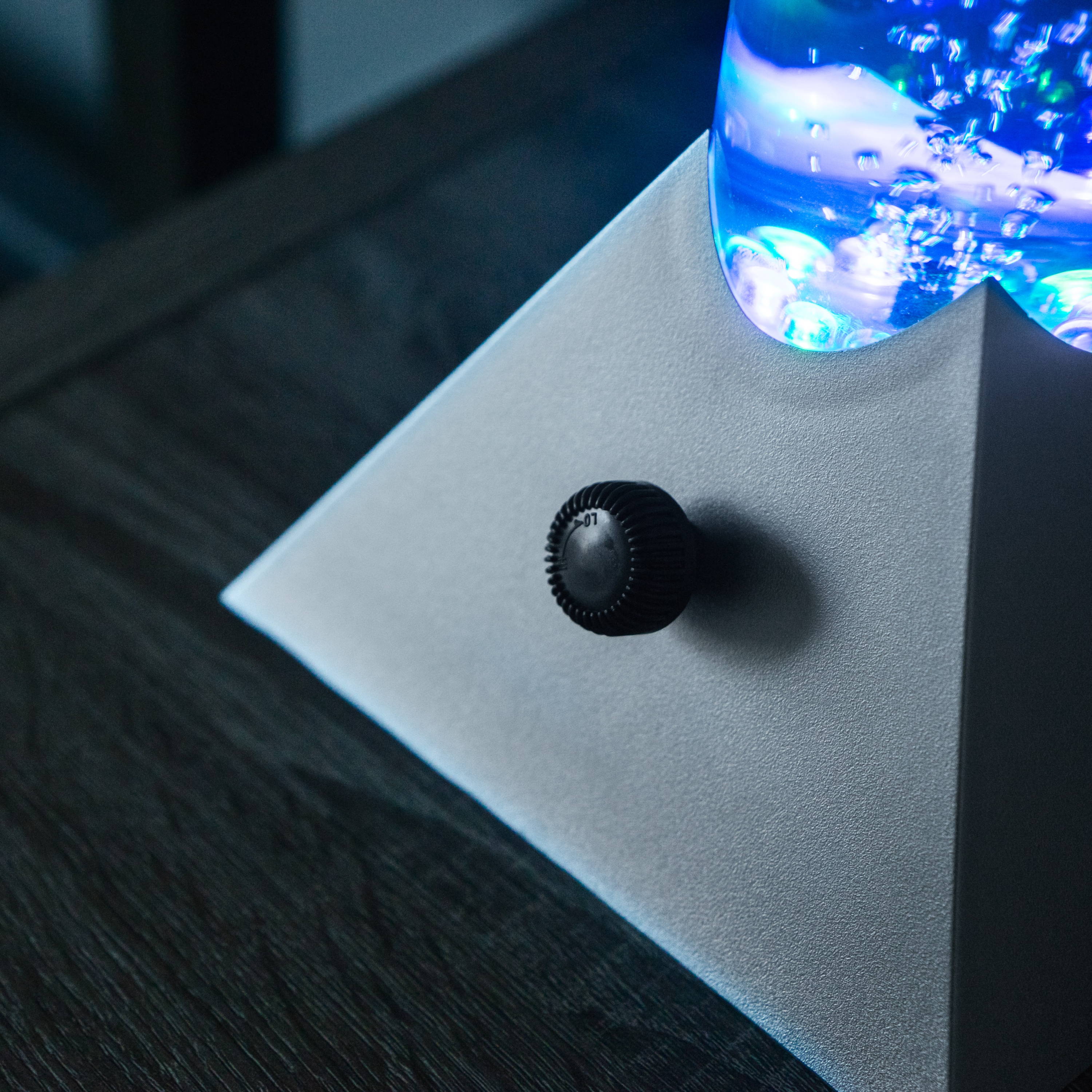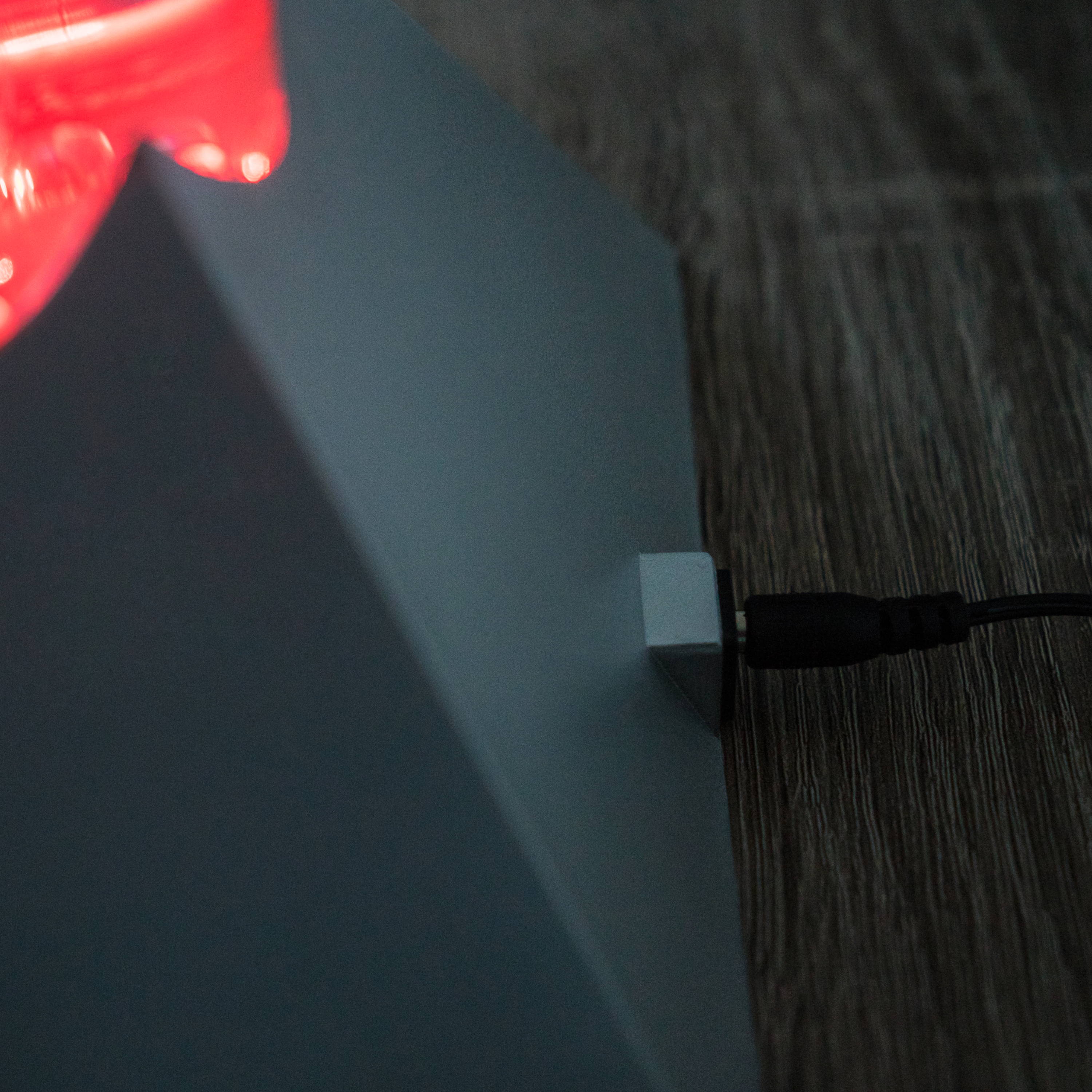 Best of all, our 3 FT Bubble Night Light is one of the most affordable sensory lamps of this size you can get your child today!
So whether you want to put it near their bed, to help lull them to blissful sleep... or next to the TV in the living room to help them relax during their breaks... or even in the kitchen where they may spend a lot of their time...
At this price, there's no reason not to gift your child a dazzling and relaxing SensoryMoon 3 FT Bubble Night Light to enjoy this summer in their home!
---
During the pandemic, so many parents reached out to us to tell us about how much their Bubble Lamp helped their children through the change, uncertainty, and stress brought about by the stay-at-home order.
But many still told us that they just didn't have the funds to afford a tool like this. And with the economic state of the world right now, we completely understand.
That's why we decided to find a way to make our most affordable Bubble Lamp model - the 3 FT Bubble Night Light - even more affordable...
And give anyone who hasn't yet purchased it from us yet an extra 10% off our existing 20% off!
So if you were hoping to gift your loved one the emotion-soothing and imagination-captivating benefits of a SensoryMoon Bubble Lamp, but were just waiting for the right deal to do so...
Take advantage of this offer while it lasts!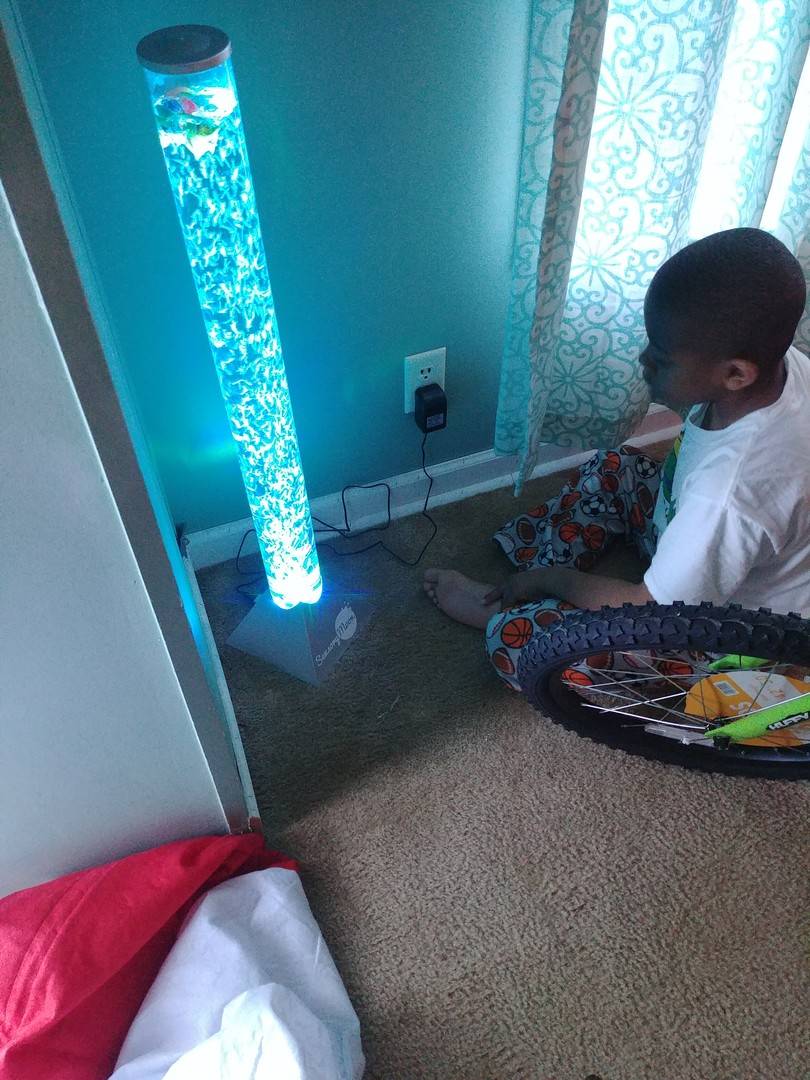 ---
"When Does This Offer End?"
While we would love to keep the price of our 3 FT Lamp this low all the time, we simply can't.
And with new stock coming in mid-July, we don't want this sale to distract from all the other exciting products we have to offer.
That's why this extra "10% off our existing 20% off" promotion will only last until WEDNESDAY, JULY 15th, at which point the prices will go back to the standard discount.
Remember, all our products are covered by an unlimited 1-year warranty and a FREE 90-day return policy, so there isn't any risk!
Simply try out the lamp for 3 months from your purchase date, and if you or your loved one don't love it, we'll return it for you for a full refund. No questions asked.
There's no reason NOT to give your child the gift of sensory joy while this offer lasts!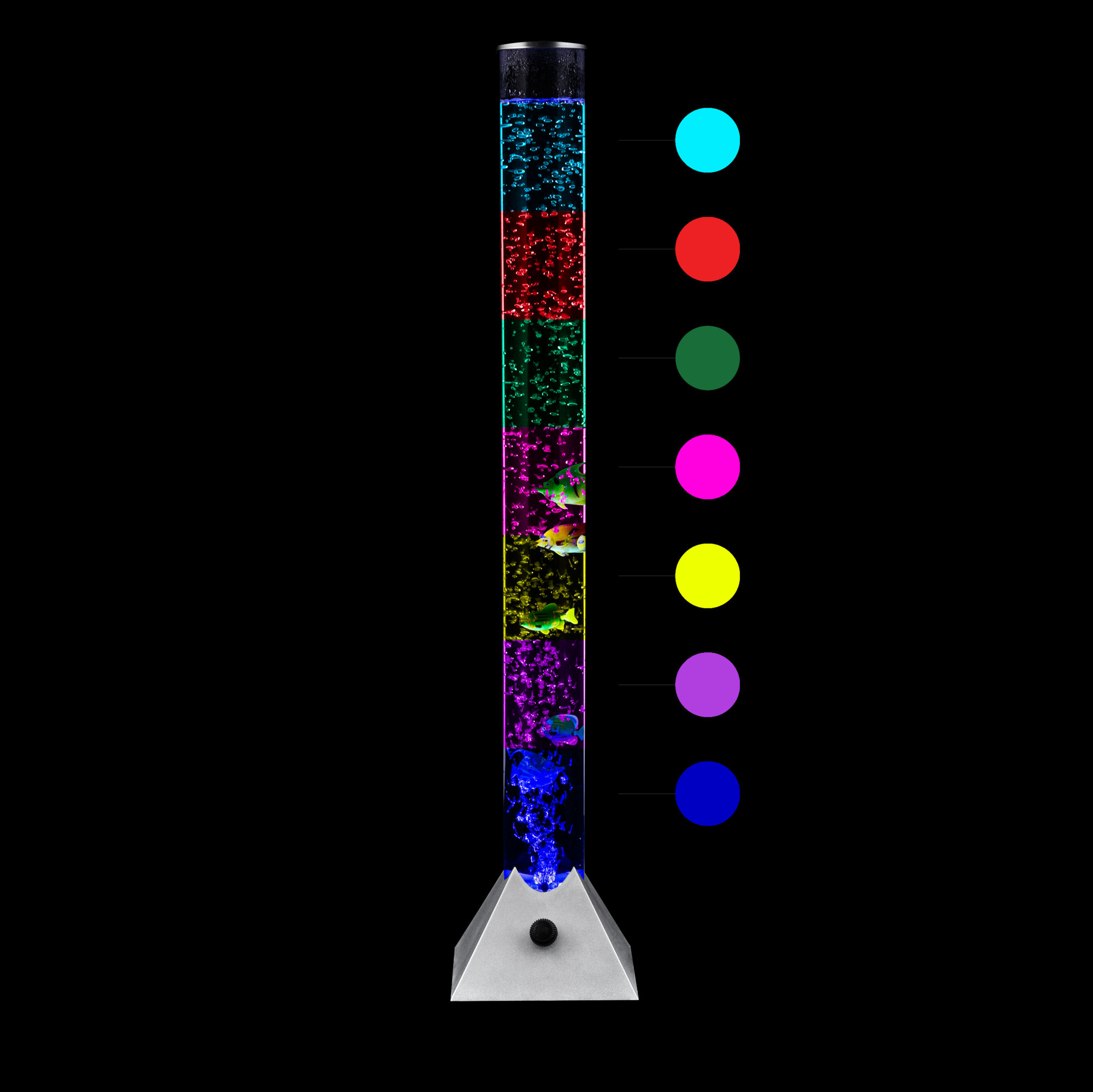 $64.76 $71.96 $89.95
10% off our existing 20% off!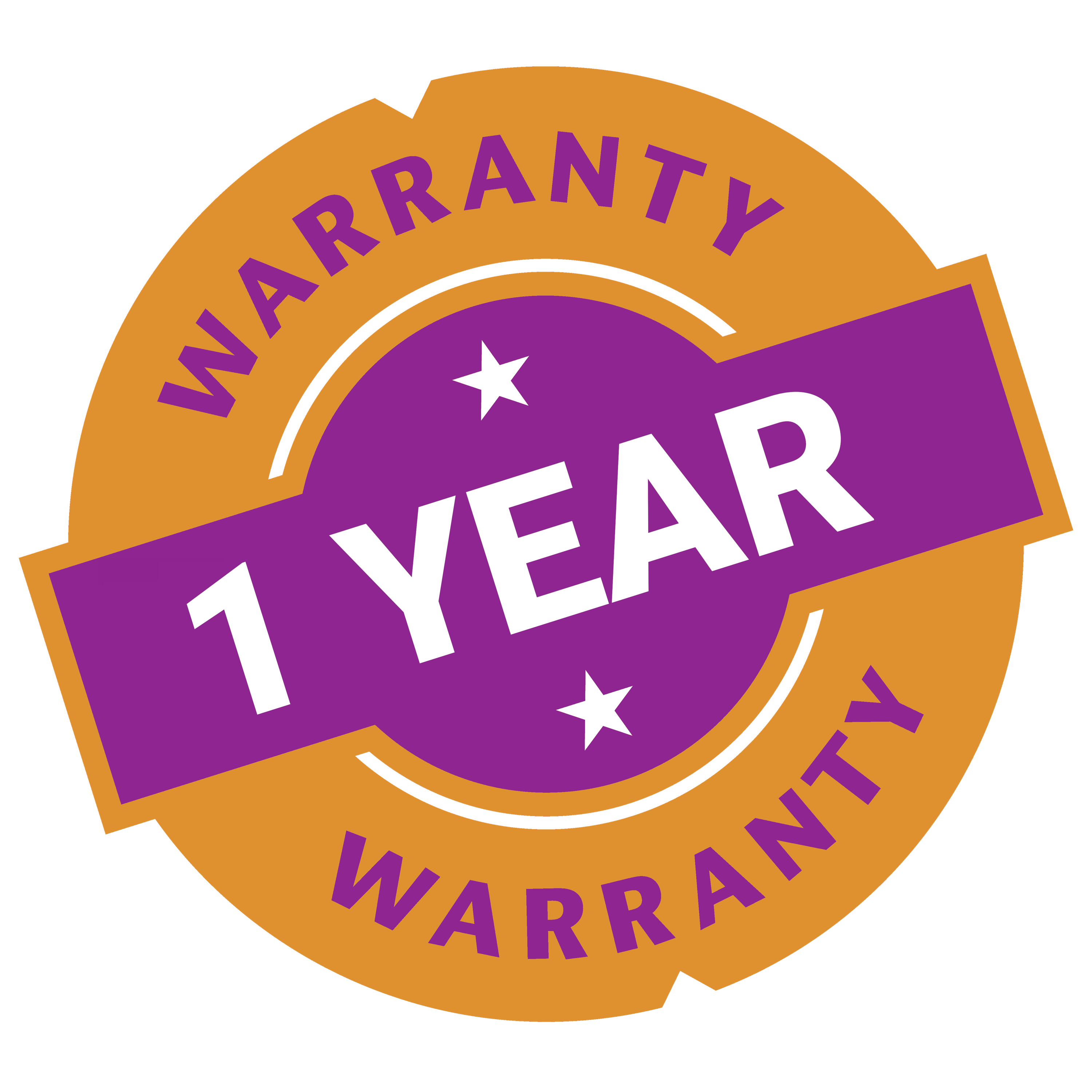 All SensoryMoon products are backed by a 1-Year Unlimited Warranty.

And now, with FREE 90 Day Returns, there's no reason not to give them a try. Simply try out our Bubble Tube Lamp for 3 months from the date of purchase, and if you or your loved one don't love it in that time, we'll return it for a full refund. No questions asked.

---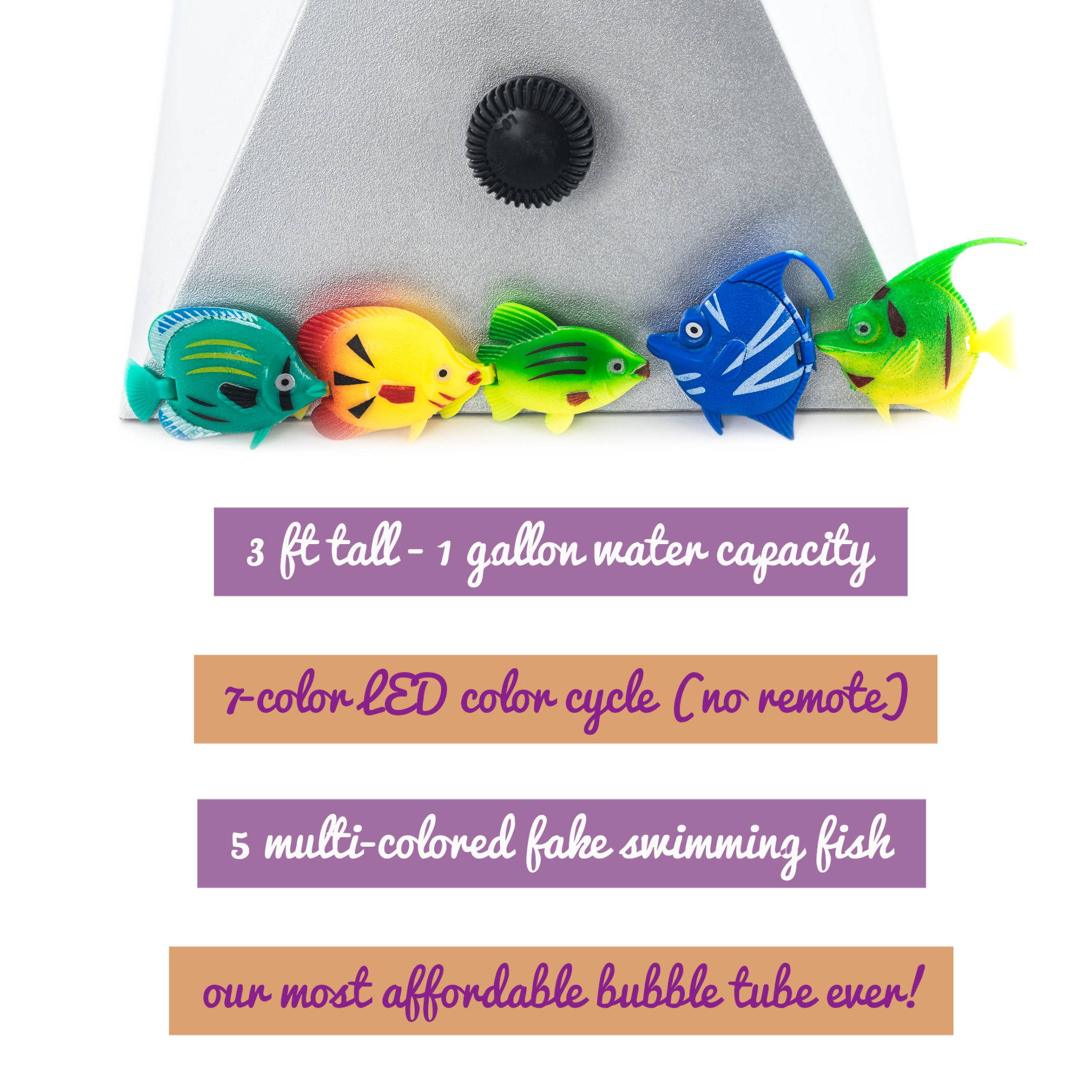 Features:
Sleek Silver Base
5 Multi-Colored Fish
Soft Hum Bubble Motor
Standard 7-Color Cycling Mode (note: no remote or color customization)
3 FT Tall (90 cm)
1 Gallon Capacity
Specs:
Voltage: 120V~60Hz
Power: 3.6W
Material: ABS (base), PMMA (tube)
Base Size: 23.5 cm x 23.5 cm
Tube Height: 90 cm
LEDs: RGB
- We accept all major forms of payment, including the following credit cards:
VISA
Mastercard
American Express
Discover
JCB
Diners Club
- We also accept payments via PayPal, Amazon Pay, Google Pay and Apple Pay.
- Payments are 100% secure and your credit card information will not be shared.
🚚 We are happy to offer FREE Standard Shipping on all orders within the Continental United States! ✈️
- Most of our products are in national fulfillment centers so you can typically expect 1-2 business days for processing and 3-5 business days for shipping.
- For our international customers: at the moment we only ship to Canada. We offer standard shipping for a flat rate determined at checkout. Please note: we are not responsible for any customs fees you may have to pay when this product enters your country.
We're excited to announce FREE 90-Day Returns! 🙏🙌
- If for any reason you are not completely satisfied with your SensoryMoon products for 90 days from your date of receipt, you may return your items for an exchange or full refund. We will even pay for shipping! No questions asked. 🤝

- This is in addition to the 1-year warranty we already offer for all our products.
- Just send us an email at support@sensorymoon.com with your order information and we would be happy to care of you.
- We take all the risk out of ordering by offering an unmatched 100% satisfaction guarantee. We'll always do our best to take care of you.
---
---
What Do Customers Say About Our 3 & 4 ft Bubble Lamps?