Creating a Sensory Room at Home

Plus the Best Item to Get Started Today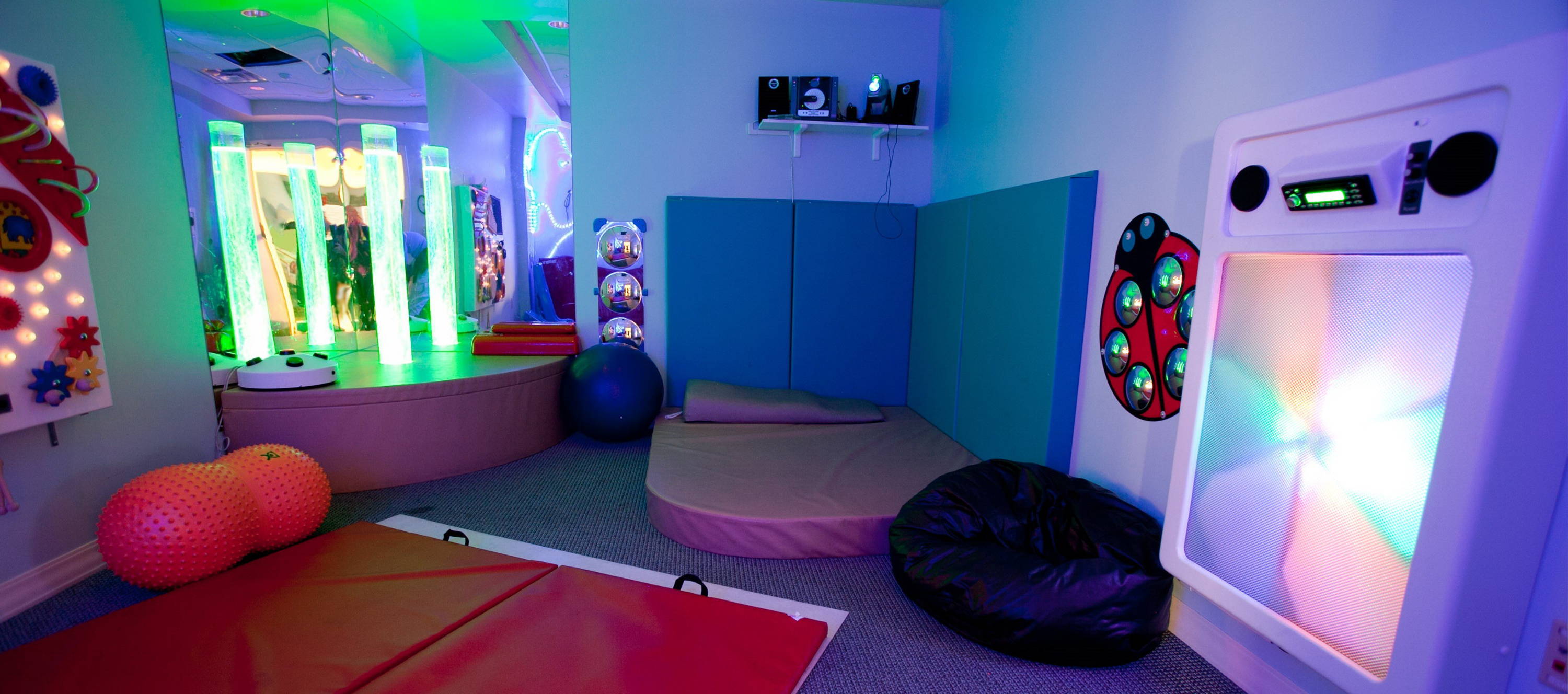 If your child has ever had therapy outside the home, you are probably familiar with sensory rooms.
Sensory rooms are basically spaces filled with lights, toys, and tools in which children with Autism, ADD/ADHD, Sensory Processing Disorder,or otherwise can safely explore and engage with their senses.
They can include everything from calming items like bubble tube columns, fiber optics, hammock swings, and projector lights, as well as items that encourage activity, like crash pads, trampolines, climbing walls, and ball pits.
Because sensory rooms can be a great strategy for behavior intervention, or just to provide some much needed movement breaks, many special needs families are taking the leap and building them in their own homes. But is it the right decision for your family?
In this article, I'll share the top 10 reasons you should consider building a sensory room at home. I'll also show you why a sensory room doesn't have to be as expensive or difficult as you might have thought (hint: it doesn't need to be a full room!). Finally, I'll share perhaps the best bang-for-your-buck sensory item you can buy so you can start crafting your child's own sensory space today!
Top 10 Reasons To Build a Sensory Room at Home
1. It is a trusted therapy with no known side effects
There is a good reason sensory rooms have been recommended by occupational therapists for so long. Since sensory rooms are personalized to the likes and needs of the individual, they tend to have high therapeutic success rates with little risk of negative outcomes.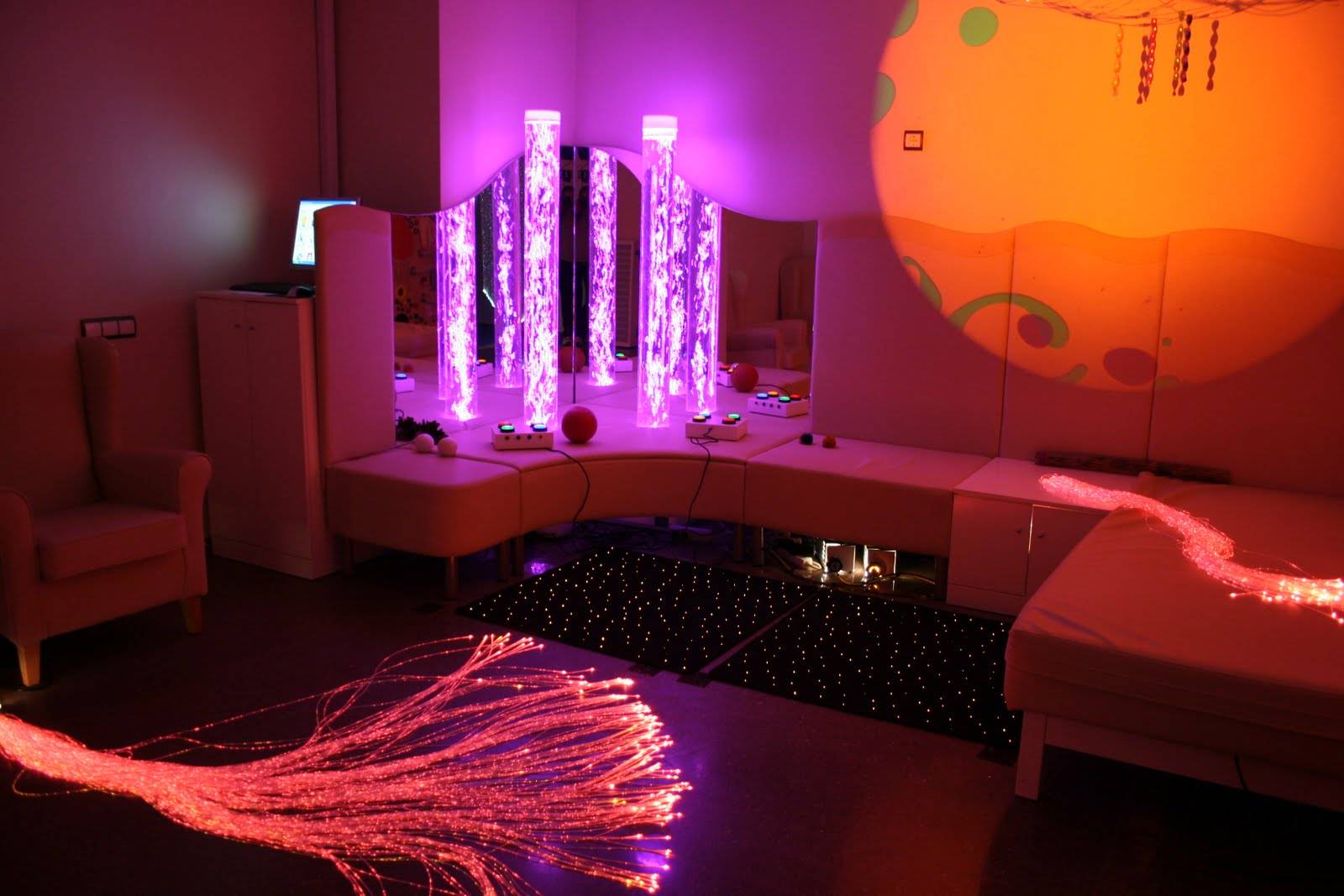 For example, a well-designed sensory room could provide a child in need of calming input activities to relax his nervous system (like spending some time by a bubble tube in the room pictured), or a child in need of alerting input activities to excite and awaken his nervous system (like doing some heavy work on a crash pad).
At the end of the day, sensory rooms are there to make sure children meet their unique sensory needs in a safe and supervised manner - and this can't really be a bad thing.
2. It can help train your child for the real world
While no therapy can claim 100% effectiveness in teaching children with Autism, ADHD/ADD, and Sensory Processing Disorder how to handle all the complexities of the real world, creating a safe, explorative, and judgment-free environment for them to "practice" in can certainly be a step in the right direction.
For example, a child who is often overwhelmed by the sensory stimuli of the outside world might benefit tremendously from being exposed to these sensations in a more relaxing sensory room. That's because he is being given the opportunity to engage his senses, focus his attention, and practice self-regulation in an environment he can control.
In other words: sensory rooms can provide a means of "training" for your child to learn how to deal with real-life encounters in a healthy way.
3. It can help your child develop day-to-day living skills
Since children with sensory processing difficulties have struggled processing information from their environments and bodies all their lives, they often lag behind their peers in terms of acquiring essential life skills. That's why creating a playful space to train these basic skills can be a great idea for special needs parents.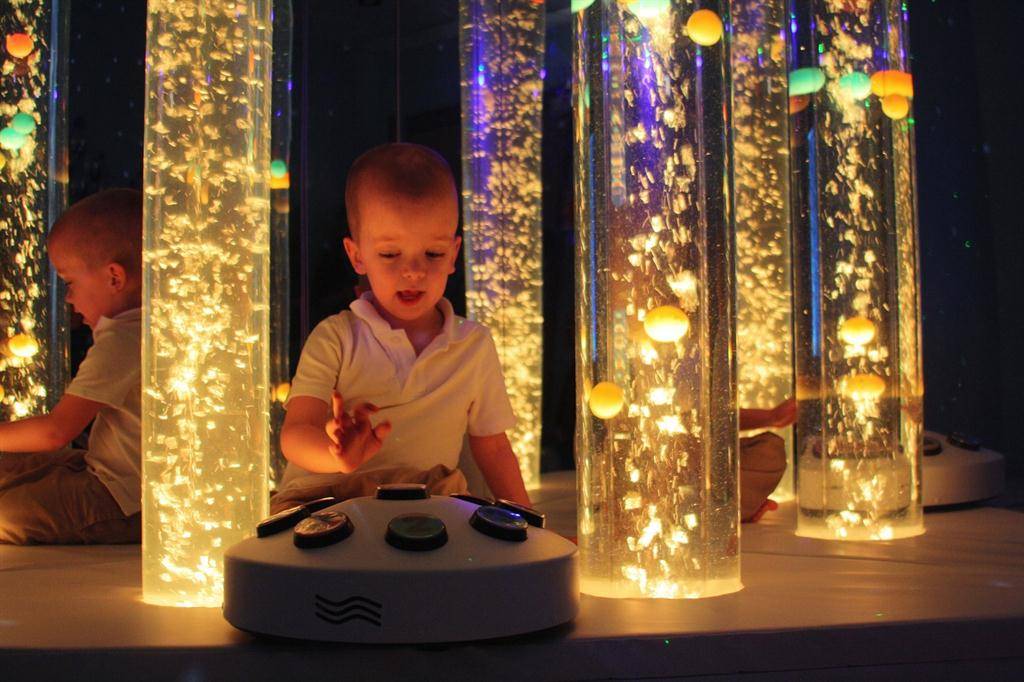 For instance, including a sensory tool like a bubble tube could help improve visual processing abilities and sense of spatial orientation --- foundations needed for balance and coordination. Coupling this with a large remote control that can change the bubble tube light color could also be a great way to develop cause and effect reasoning.
Overall, sensory rooms can be an excellent way to stimulate skills development in a supportive, playful environment.
4. It can help reduce disruptive behavior
Meltdowns can be one the hardest things to deal with as a parent of a child with sensory needs. That's why it is always a good idea to have strategies in place to not only make sure your child's emotional and sensory needs are constantly met, but also to de-escalate if crisis situations do arise.
Because sensory rooms can provide a go-to outlet to reduce stress and anxiety with calming spaces, or channel energy and frustration with purposeful activities and movement, they can be an excellent tool in any parent's toolbox to both prevent and deal with outbursts when needed.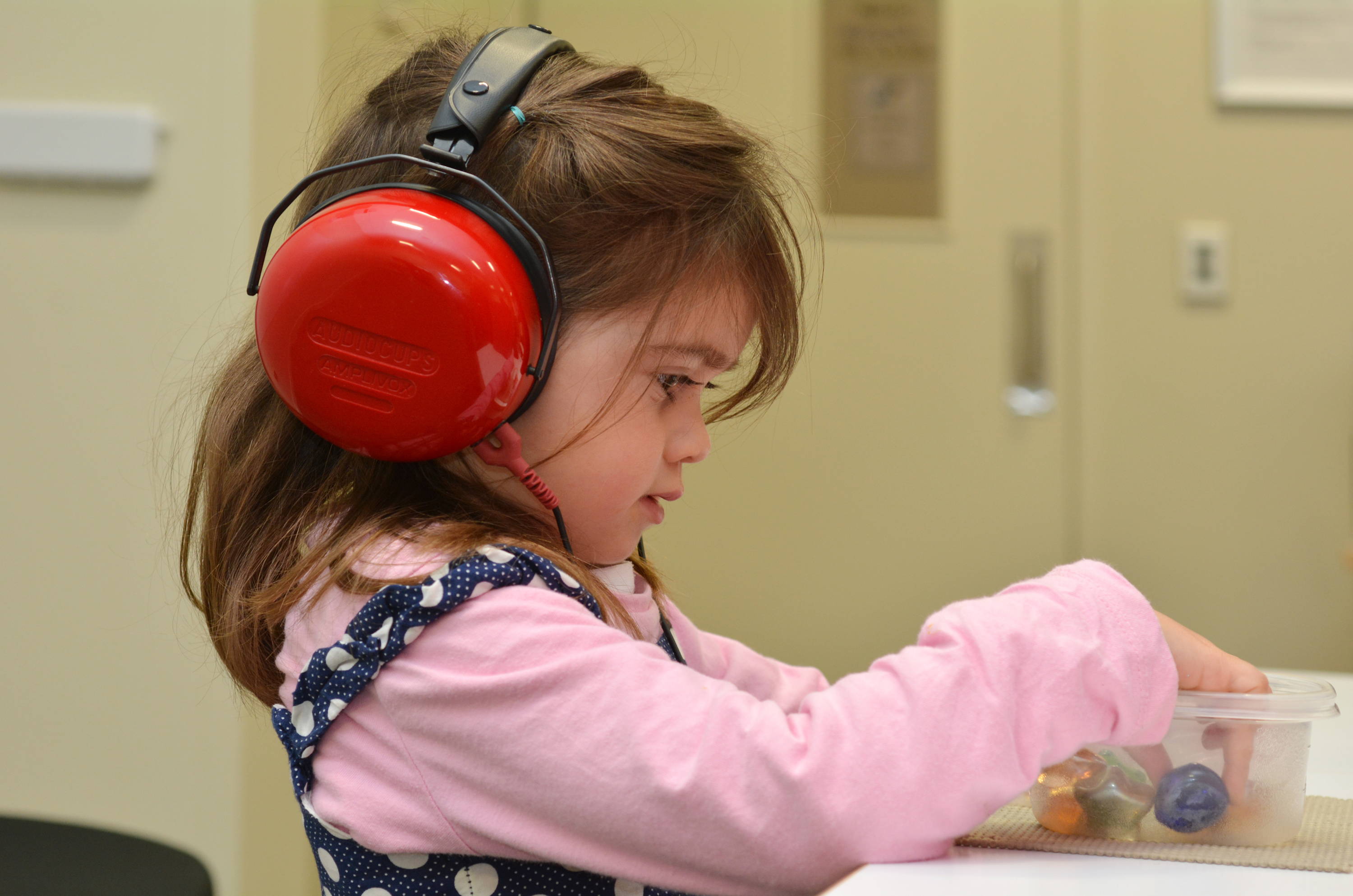 5. It can help your child's academic progress
Just like a student can't learn optimally when he or she is hungry or tired, a child with SPD can't learn optimally when his or her sensory needs aren't being met. That's why more and more schools are building sensory rooms to help special education students learn better. Edutopia's video on Hanover elementary's sensory room below does an excellent job explaining some of the academic benefits.
Also, because sensory rooms provide stimuli that can promote increased brain function, encourage creative thinking, and teach how to direct focus, they may also be an effective means of increasing cognition, although studies are short in this area.
6. It can help increase your child's self esteem and confidence
Sensory rooms are a unique therapy in that they give the child complete control over the sensory environment. 
In the real world, children with SPD are bombarded with unwanted sensory stimulation, and reprimanded for their reactions to these sensations (or lack thereof). But in a sensory room, children with sensory needs are given the freedom to play and explore freely, without being inhibited in any way.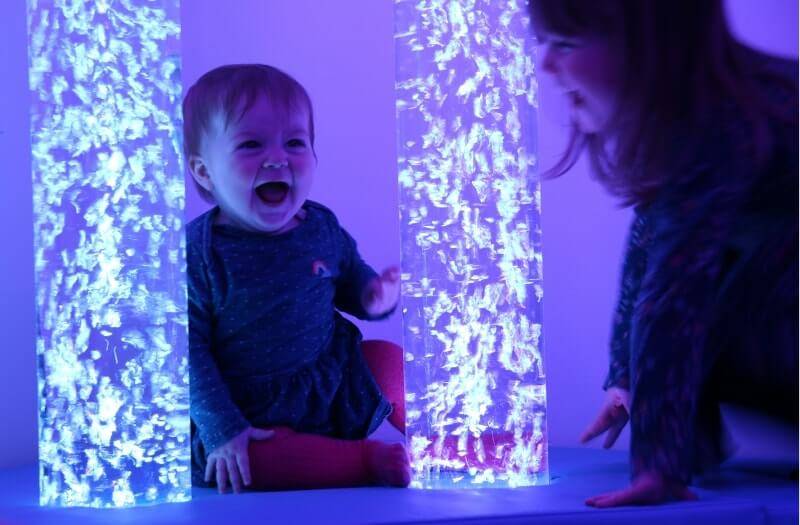 Not only can this increase feelings of confidence and independence - crucial building blocks for self-esteem - but it may also encourage children to come out of their social shells and communicate more.
7. It can help increase your child's happiness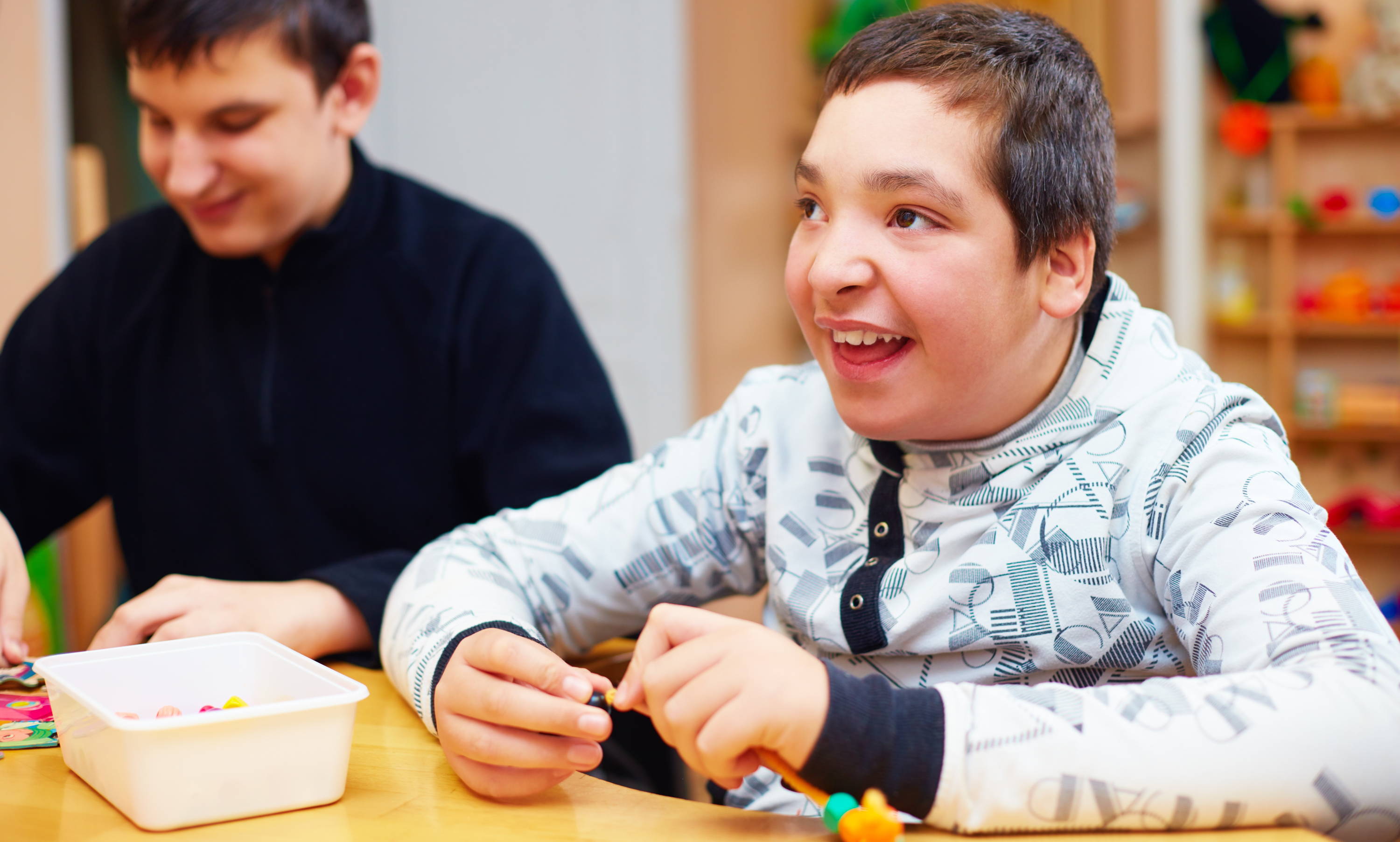 Building off the above points, when children are getting their sensory needs met --- especially from an environment where they are allowed to be themselves --- greater emotional wellbeing can be a natural result.
A moving example of this can be found in Edutopia's school sensory room video. When a student with autism was asked how the sensory room made him feel, he replied with just one word: "happy".
8. It can help fill in the gaps between therapy visits
Let me be clear: sensory rooms should NOT be considered a substitute for occupational therapy prescribed by a trained professional. However, sensory rooms can be an invaluable tool for the "in between" periods between visits, since they provide children additional opportunities to practice self-regulation.
Consider discussing with your OT whether a home-based sensory room could be right for your family.
9. It doesn't need to be a whole room
Unfortunately, the term "sensory room" can be a bit of misnomer, because a sensory room does NOT need to be an entire room in your house! In fact, it doesn't need to by any more than a small space already inside your home.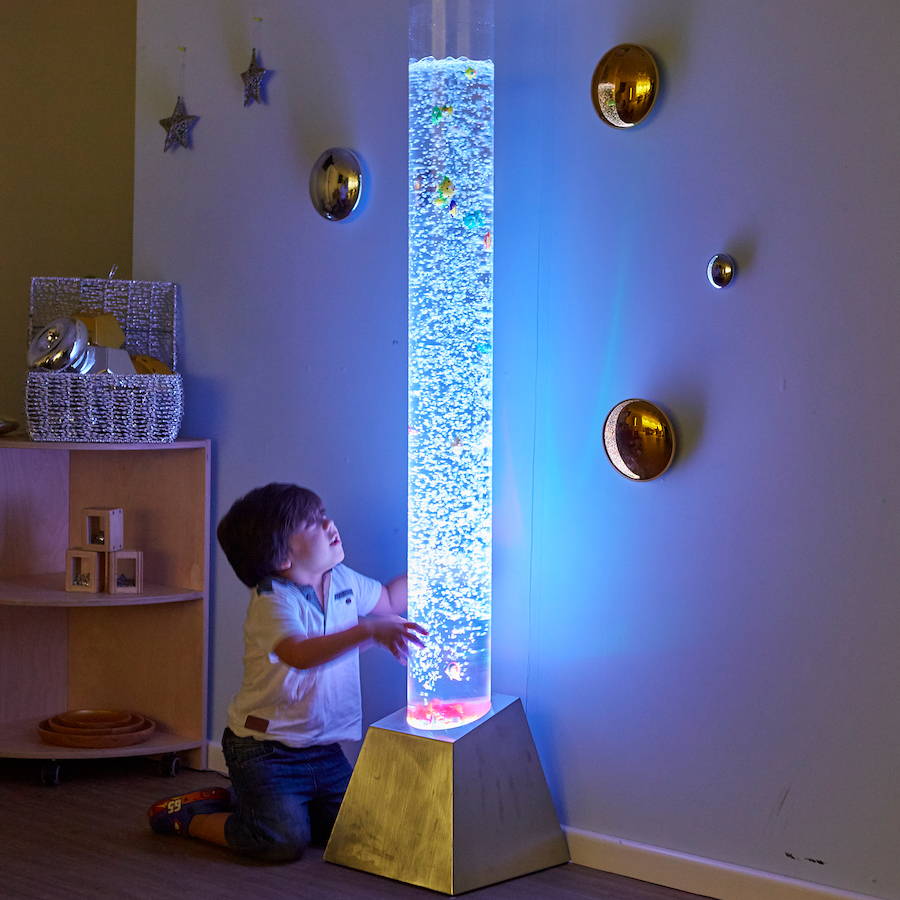 For example, could you rearrange furniture in a room to create space for a bubble tube corner, as pictured here? Or designate an area in the basement for movement breaks and activity? Or, if you are a bit more ambitious, empty out a closet in your home and convert it into a sensory nook?
The key is to look at what you do have rather than what you don't. Because the most important thing is that your child has a safe space to explore their sensory inclinations. Size is nothing more than a secondary factor.
10. It can be cheaper than you think
Finally, a cursory Google search online for "sensory room" might lead you to believe that robbing a bank is the only way to afford one. But realize that this is far from the truth!
Yes, sensory room packages from special needs companies tend to be extremely overpriced at $10,000+. But by knowing the right companies to buy from, compromising a bit on the items you need vs want, and being creative with DIY solutions, you can create an awesome sensory space for your child for less than 1/20th of the cost.
In the picture here, one of our customers Jess managed to build a really cool sensory room using our bubble tube, a projector light, and some hanging pendant lights --- all for around $200.
Imagine what kind of sensory space you can make!
The Best Sensory Item for Kids with Special Needs?
I hope by now I've convinced you of the value of making a sensory room for your child with sensory needs.
But how do you get started?
Well, at SensoryMoon, our mission is to help as many families of children with special needs build sensory rooms (or should I say, sensory "spaces" :-)) for their loved ones.
Unlike other special needs companies who might only cater to the very high end, our motto is that everyone deserves a sensory room --- no matter what size their budget might be.
In fact, even if you don't purchase anything from us, we'll still be here sending you DIY tips so you don't have any excuses for not building a sensory room ;-)
We want to bring the joy of sensory rooms into as many special needs households as possible.
And that's why I want to give you a very special opportunity right now.
Limited Time Sale for Our Readers
To help you guys get started building your own sensory rooms right away, I've managed to snatch you guys 15% off the regular price of our most popular sensory room item: the bubble tube floor lamp .
* Sale subject to end at any time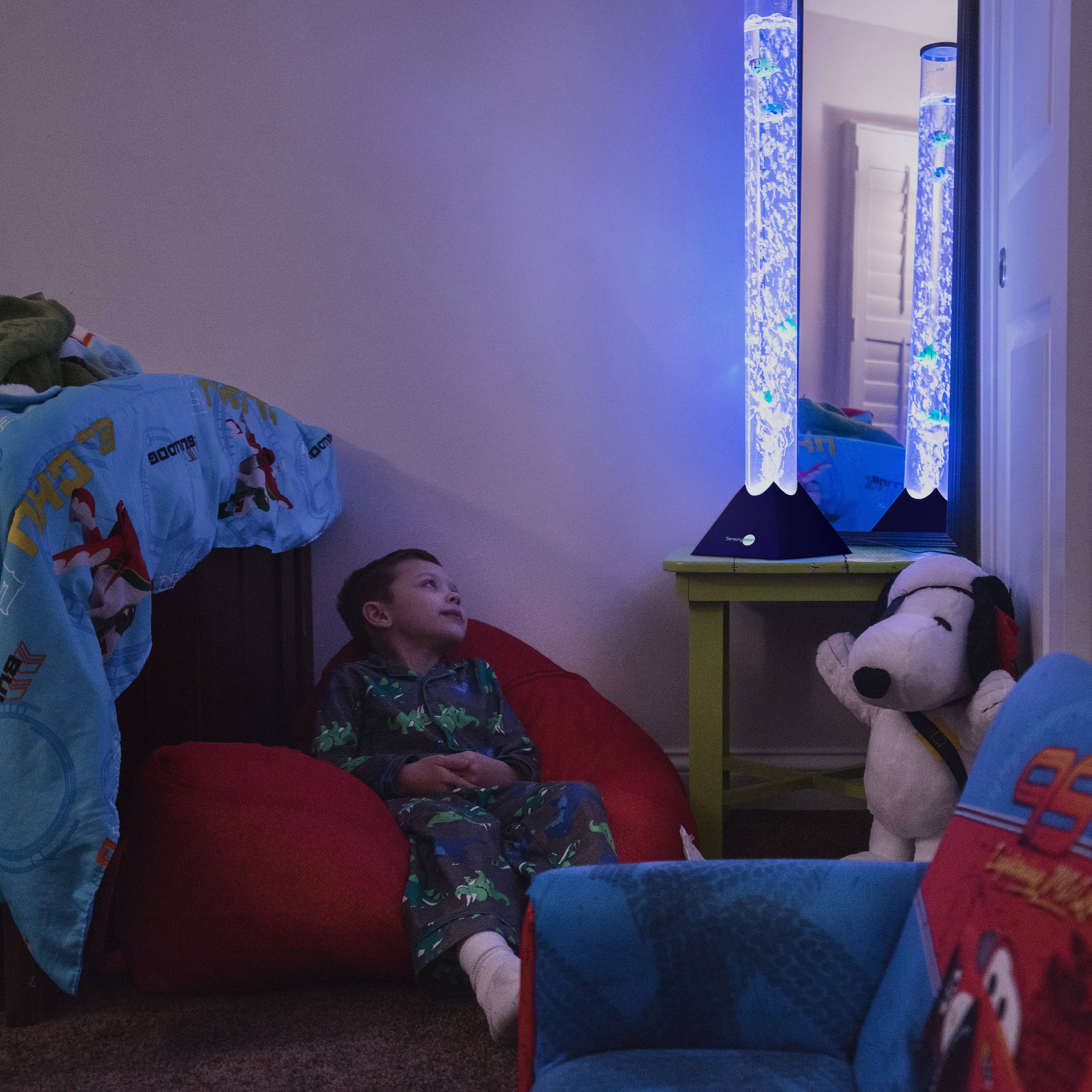 Bubble tubes are a staple for anyone looking to build a sensory room. Featuring a tall column of water, a powerful bubble motor, color changing LEDs, and fake "swimming" fish, bubble tubes produce the amazing effect of both calming emotions and stimulating the senses --- making them one of the best bang-for-your-buck items you can buy!
And the best part? Not only are SensoryMoon bubble tubes much more affordable than the oversized ones offered by special needs companies, but for a limited time only, you can get it for 15% less than what you would normally pay for it!
So click through to the product page to check out the sale, or simply hit the button below. I'm not sure how long we will be able to hold this sale, so make sure to act fast!
 
* Sale subject to end at any time
Hey guys, whether or not you end up making a sensory room at home for your child, I appreciate you reading through this whole article. We are really excited to see how many sensory rooms we can help build, so if you think the information in this article could benefit anyone else, feel free to share it :-)
And as always, I'm here to help if you have any questions.
All the best,
Moiz Rauf
SensoryMoon.com

P.S. Remember, even if you don't think you can commit giving up a whole room for a sensory room, our bubble tube is a GREAT item to put in the corner of any existing space you have.
So be sure to hop on over to our product page if you haven't already and read some of our numerous 5-star reviews. They might give you some inspiration to set up your own sensory corner :-)