A Dazzling Electricity Display for the Scientifically Curious
A by-product of famed inventor Nikola Tesla's search for universal energy, plasma balls use a cleverly engineered device called a Tesla coil to ionize globe-encased gas, producing the goregous plasma we all know and love. Watch as harmless yet vivid tendrils of red, pink, and purple electricity stream from the high voltage center to the low voltage glass, following your finger and even activating to sound on the audio mode. SensoryMoon's True 8" Plasma Ball is possibly the coolest gift you can get your little budding scientist this year!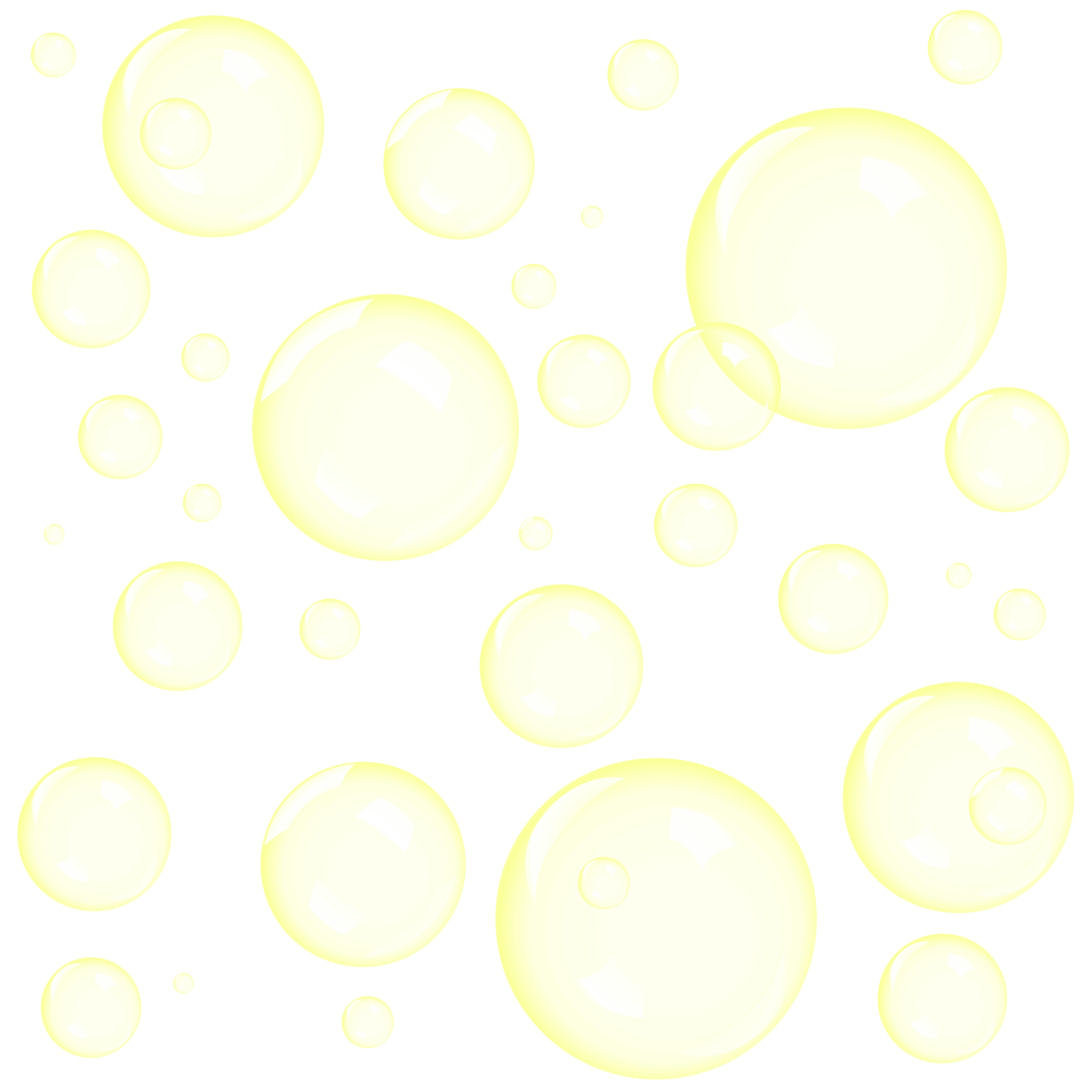 TRUE 8 INCH GLOBE DIAMETER FOR A VISCERAL ELECTRICITY DISPLAY. Some online plasma ball listings can be deceptive when claiming 8 inch size, including the base in the purported measurement (make sure to verify!). Fortunately, our plasma lamp boasts a true 8 inches in globe diameter, making it nearly as large as a professional soccer ball. We wanted your child or loved one to have a visceral experience holding it in his hands, so we didn't hold back when it comes to size.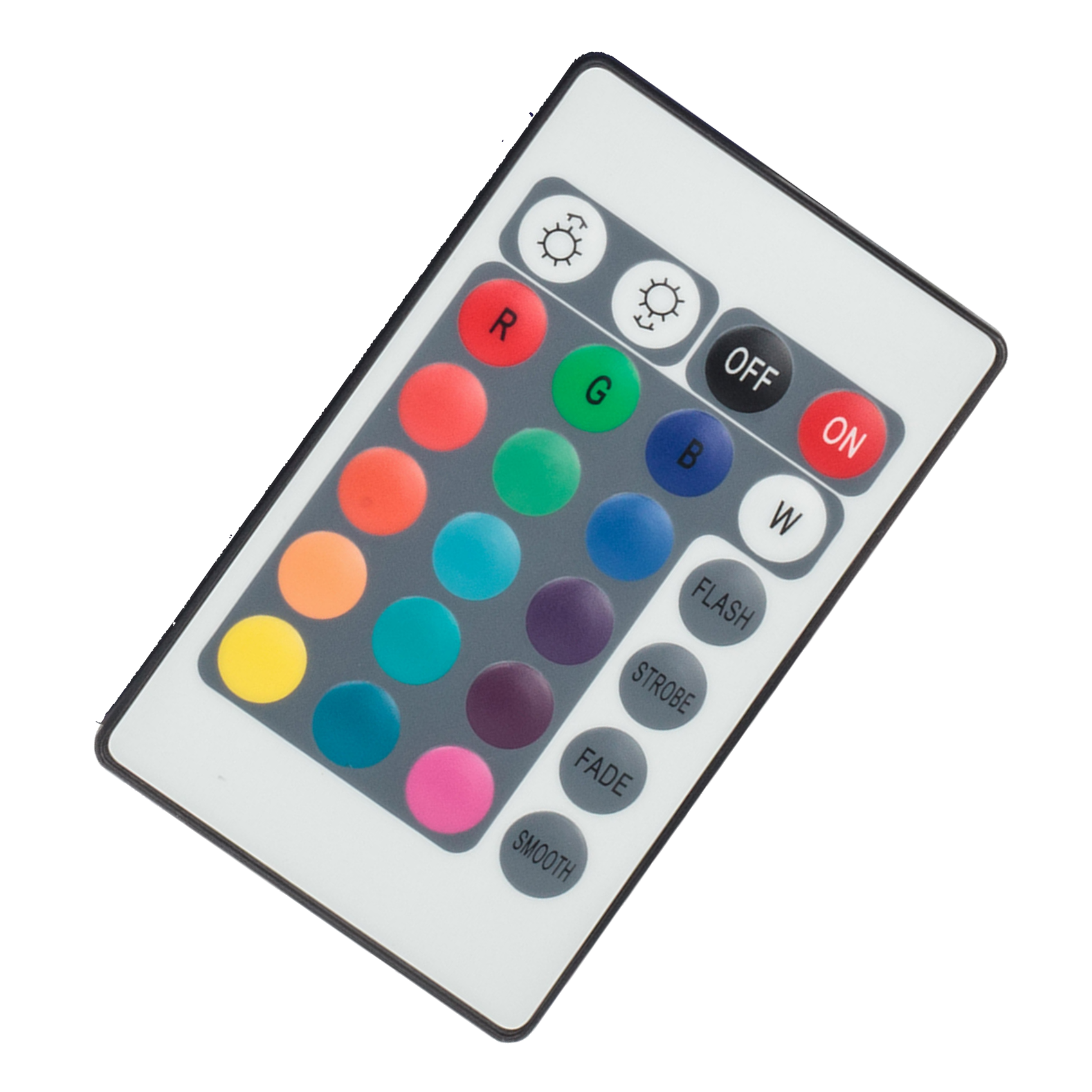 TOUCH SENSITIVE LIGHTNING FOR A "HANDS-ON" LIGHTING EXPERIENCE. Because electric currents naturally "seek out" pathways to low voltage ground, touching a finger to the globe will actually cause the lightning tendrils to follow your every movement! Watch your child playfully run his fingers around the globe, even attempting to converge all the tendrils into one with his whole hand! Plasma ball globes offer a level of engagement and interactivity that very few nightlights manage to match.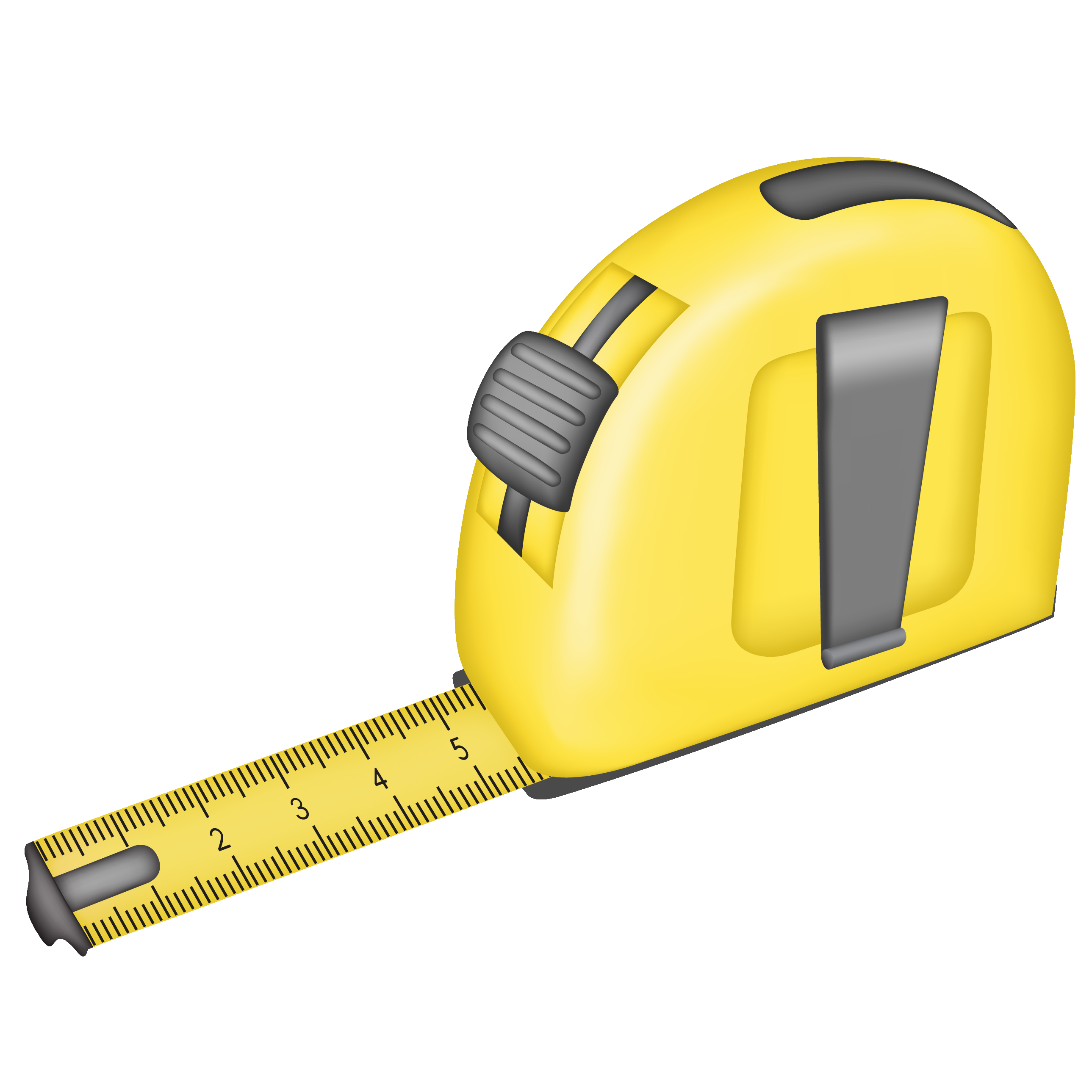 AWESOME SOUND ACTIVATED AUDIO MODE FOR ADDED FUN. Now with an included vibration sensor, our SensoryMoon plasma globe reacts to everything from loud hand claps to audio placed near or under the device. Simply switch the lamp to audio mode, and the plasma globe will interactively light up in response to sound or vibratio, making it one of the coolest kid's lamps in your child's neighborhood. So what are you waiting for? Order one today!
---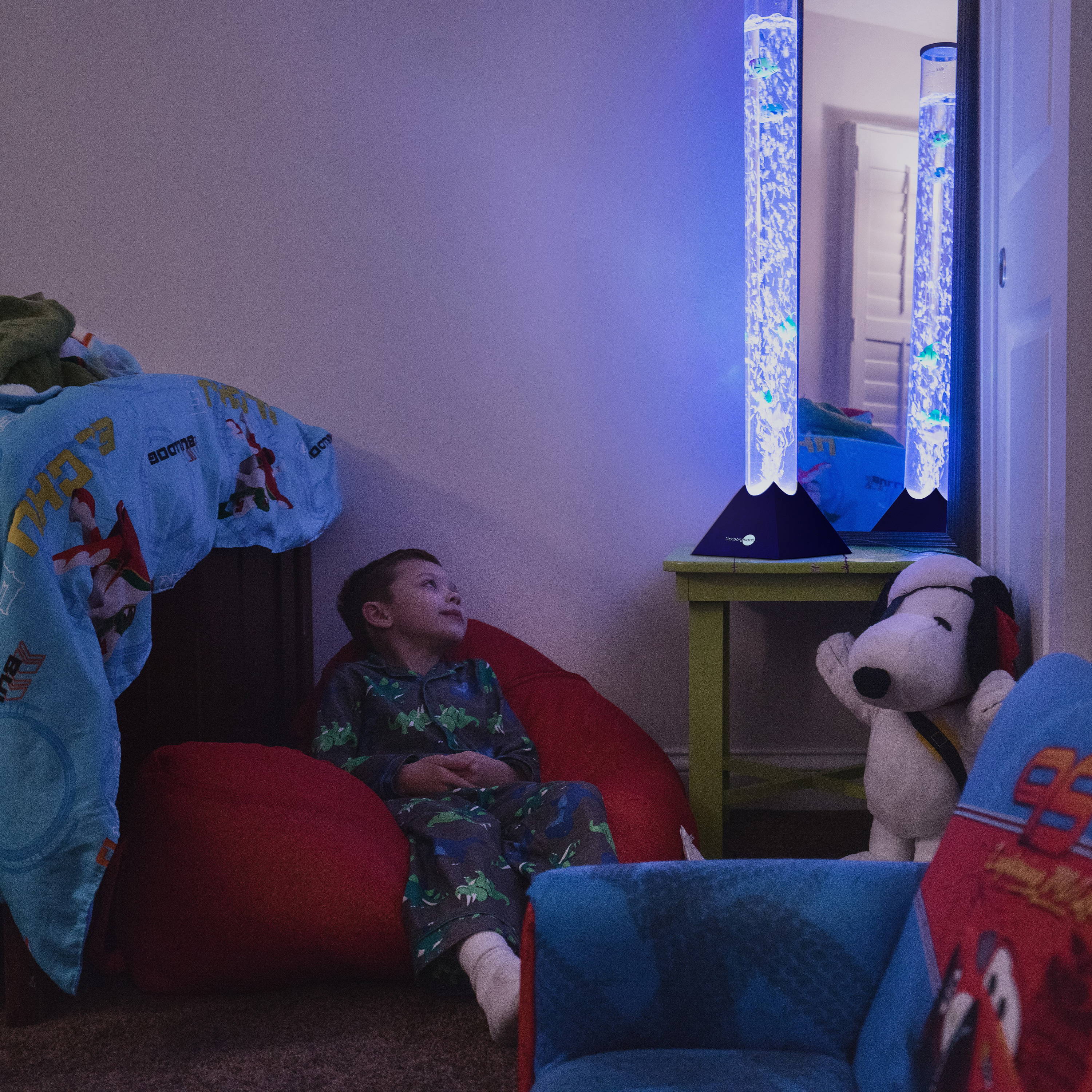 Captures Scientific Interest for an Addictive Learning Experience
Plasma balls are both art and science. Produced from the scientific breakthroughs of the father of modern electricity, Tesla coil globes utilize electronic circuitry, quantum gas phenomena, and conductor/inductor physics to generate what scientists call plasma – the 4th state of matter. And the result is a dazzling lightning ball display that "sparks" childhood curiousity.
Imagine your budding inventor tinkering around with the plasma globe for hours, investigating its physics with supervised experiments. Support him as he tries everything from carving initials into an apple using a plasma powered needle, to wirelessly illuminating compact fluorescent bulbs or tubes. With the SensoryMoon plasma ball, nothing is outside your child's capacity!
Balances Size, Performance, and Price for the Best Science Gift
Cheaper USB plasma balls are often too small and unimpressive to justify the savings in price, whereas larger plasma globes quickly become prohibitively expensive due to the nature of the physics involved. That's why at SensoryMoon, we selected the "sweet spot" size of 8 inches – throwing in touch and sound sensitivity features for good measure – to offer what we believe is the best value for the price.
Imagine the look on your child's face as he opens up his box to find the gift he always wanted: his very own plasma electricity globe! With a truly substantial globe size, a visceral interactive lighting display, and a 90-day unlimited warranty, now is the time to buy the electricity inclined kids in your family the lamp that will entertain them for ages!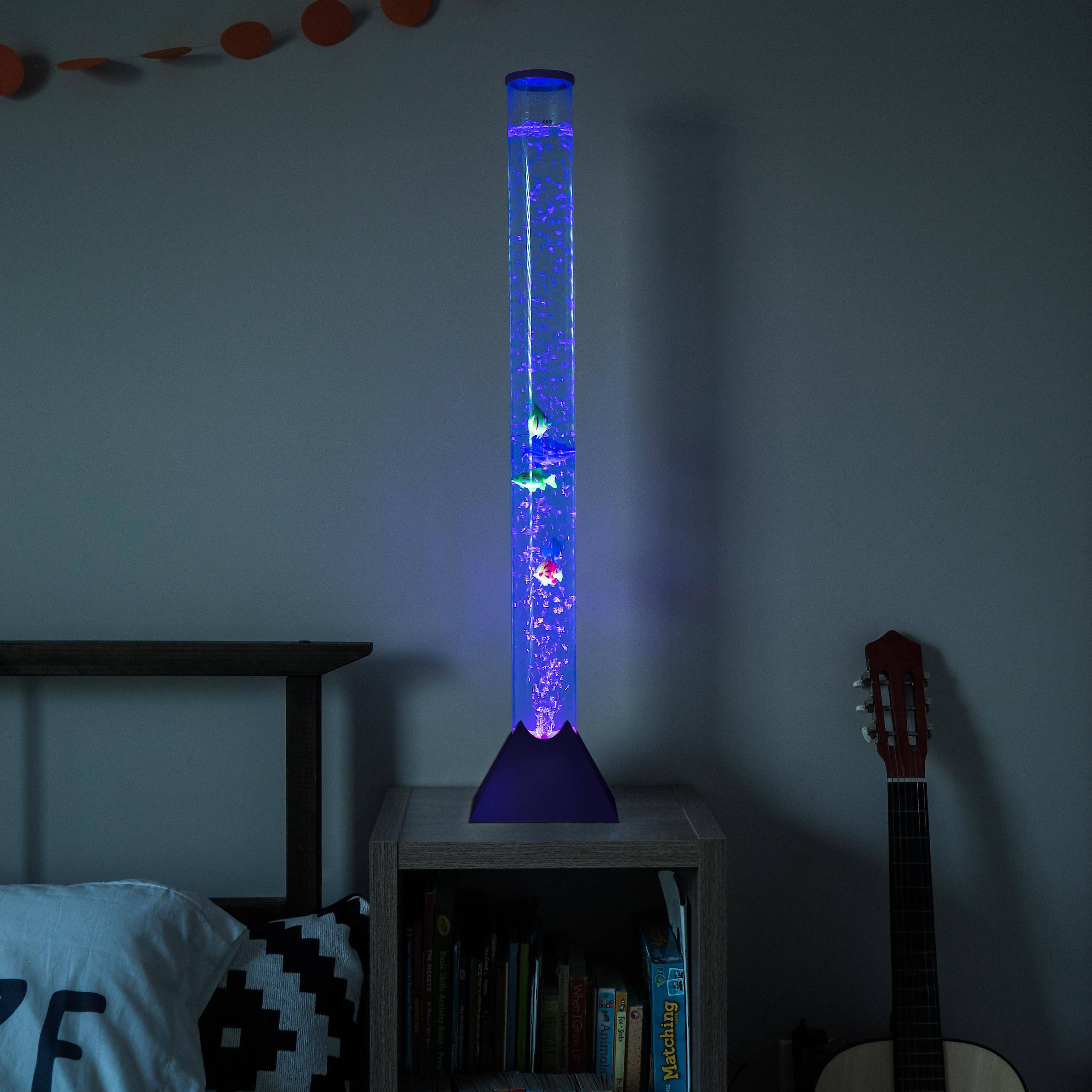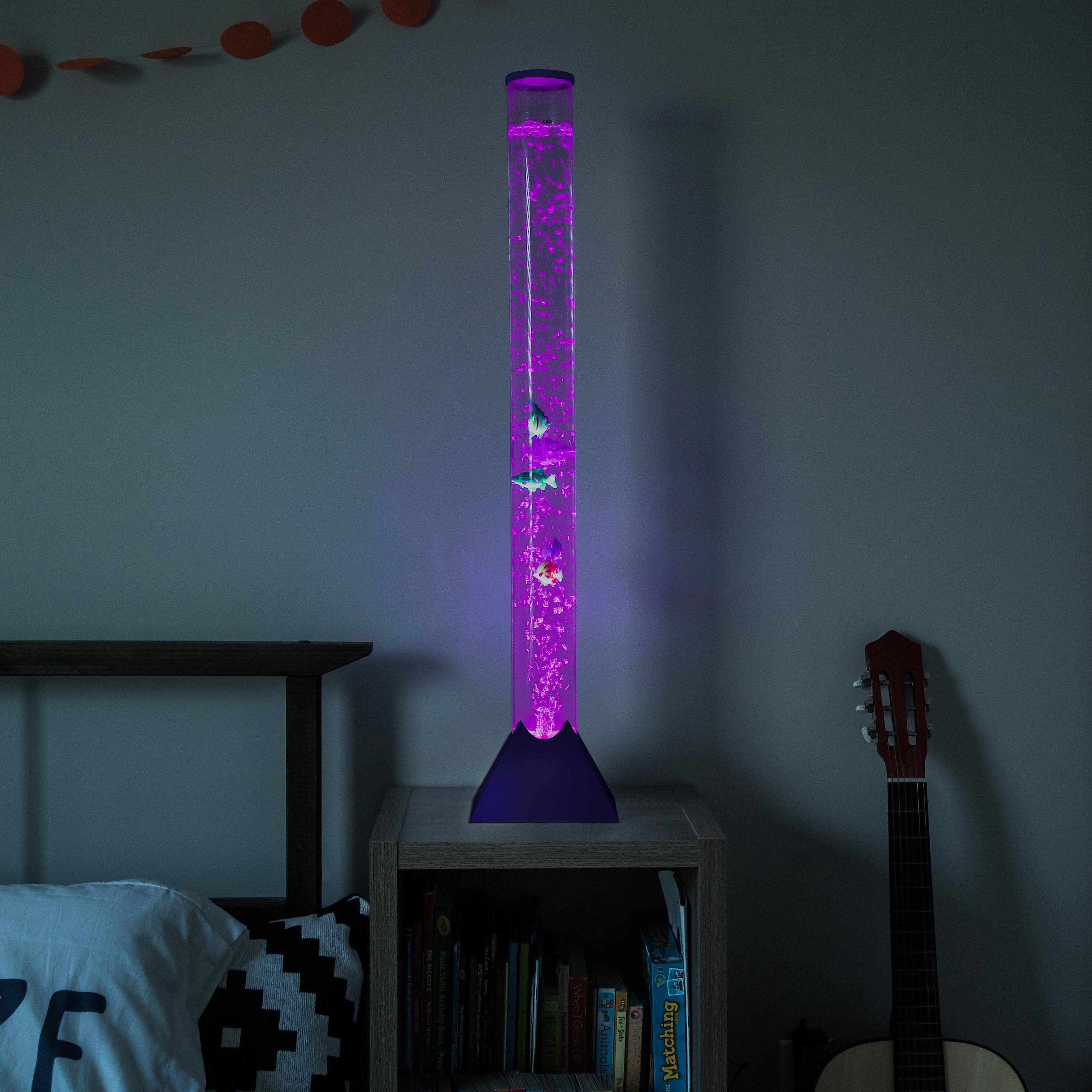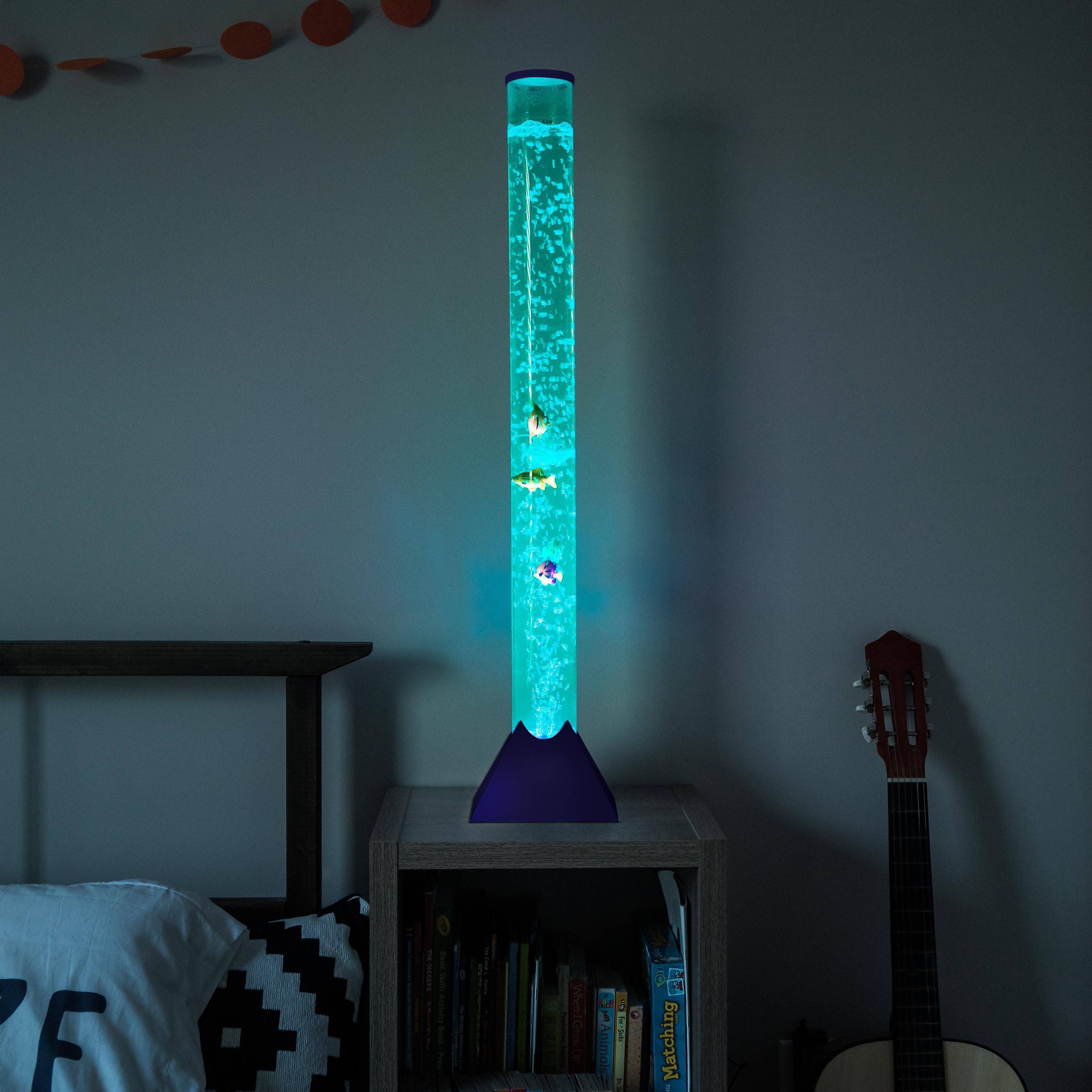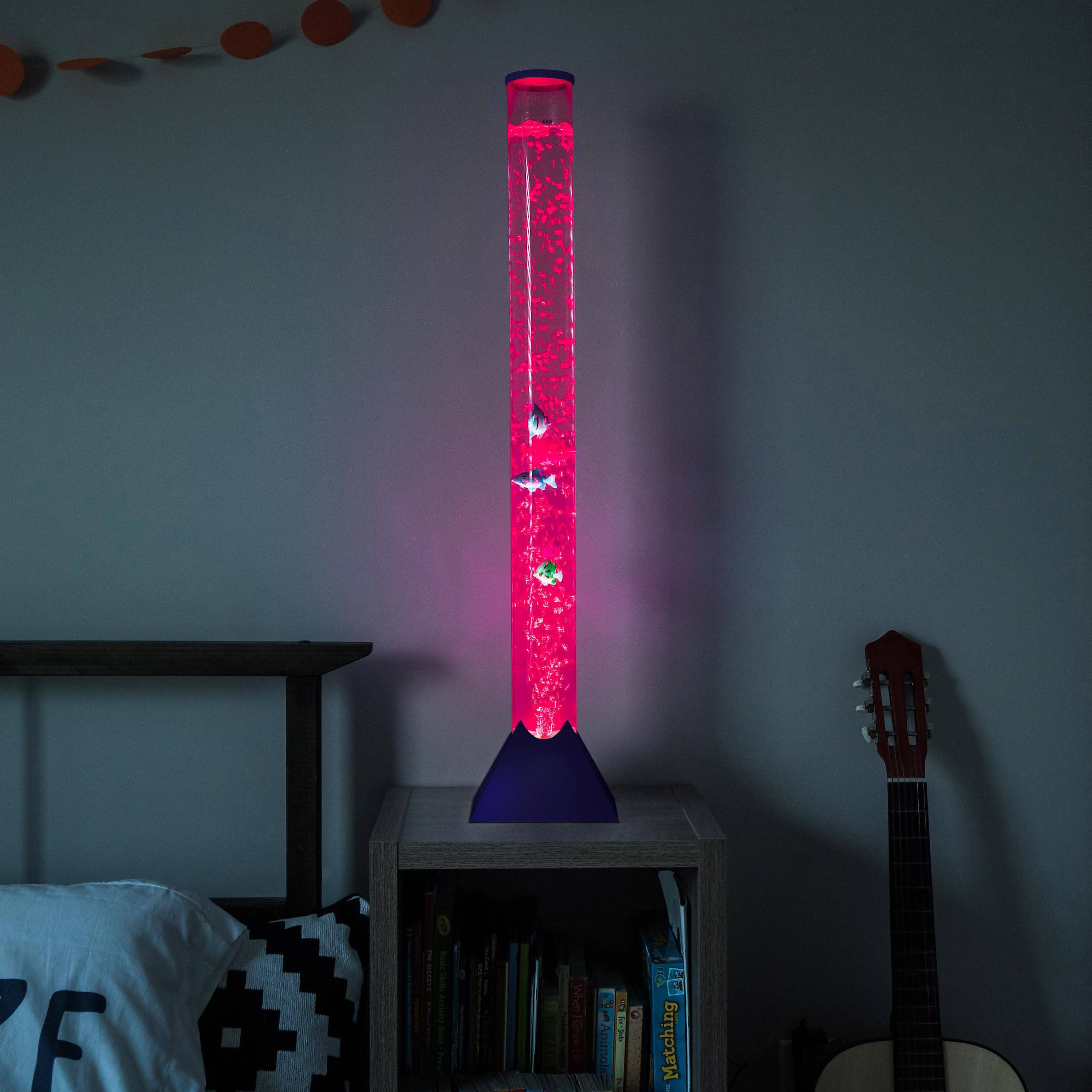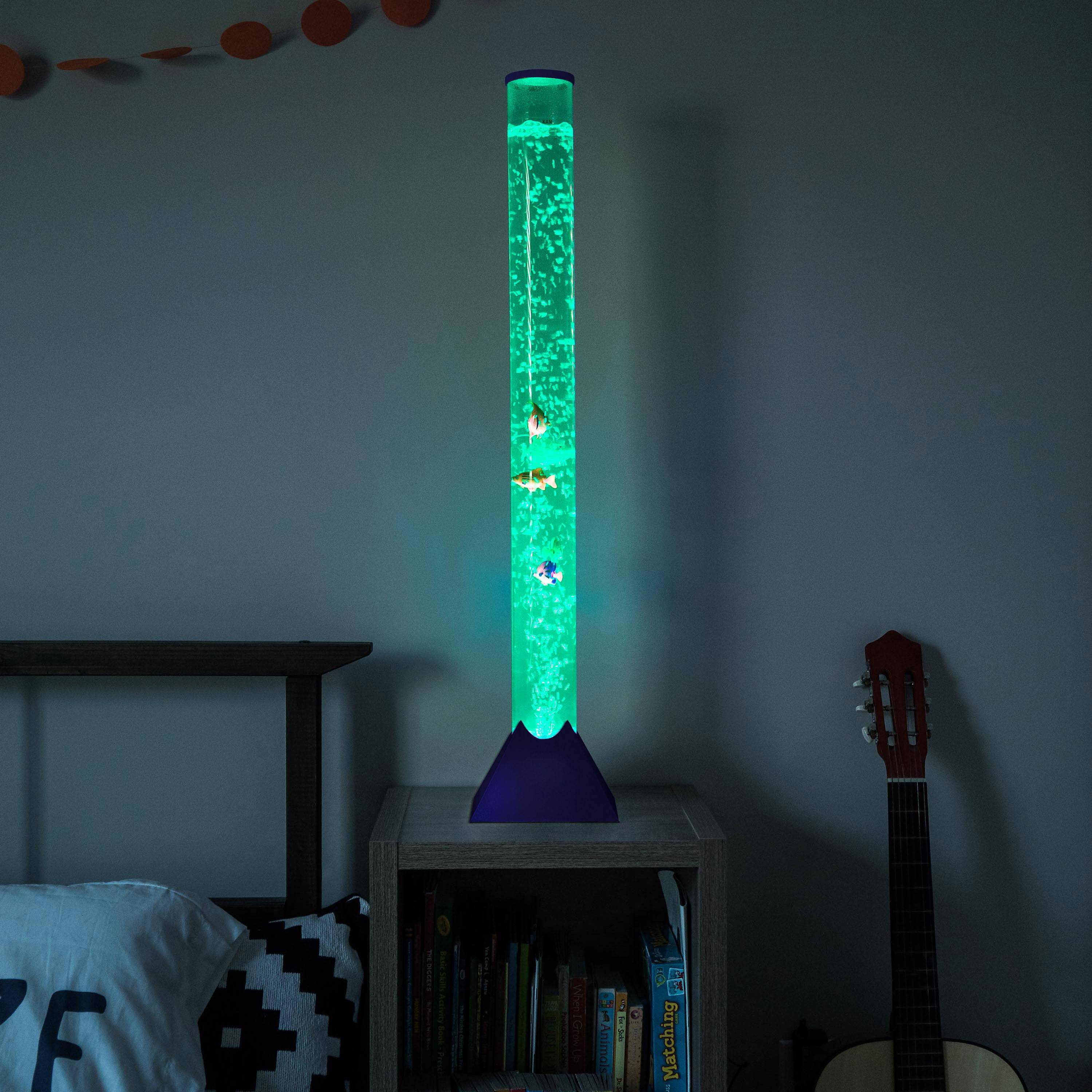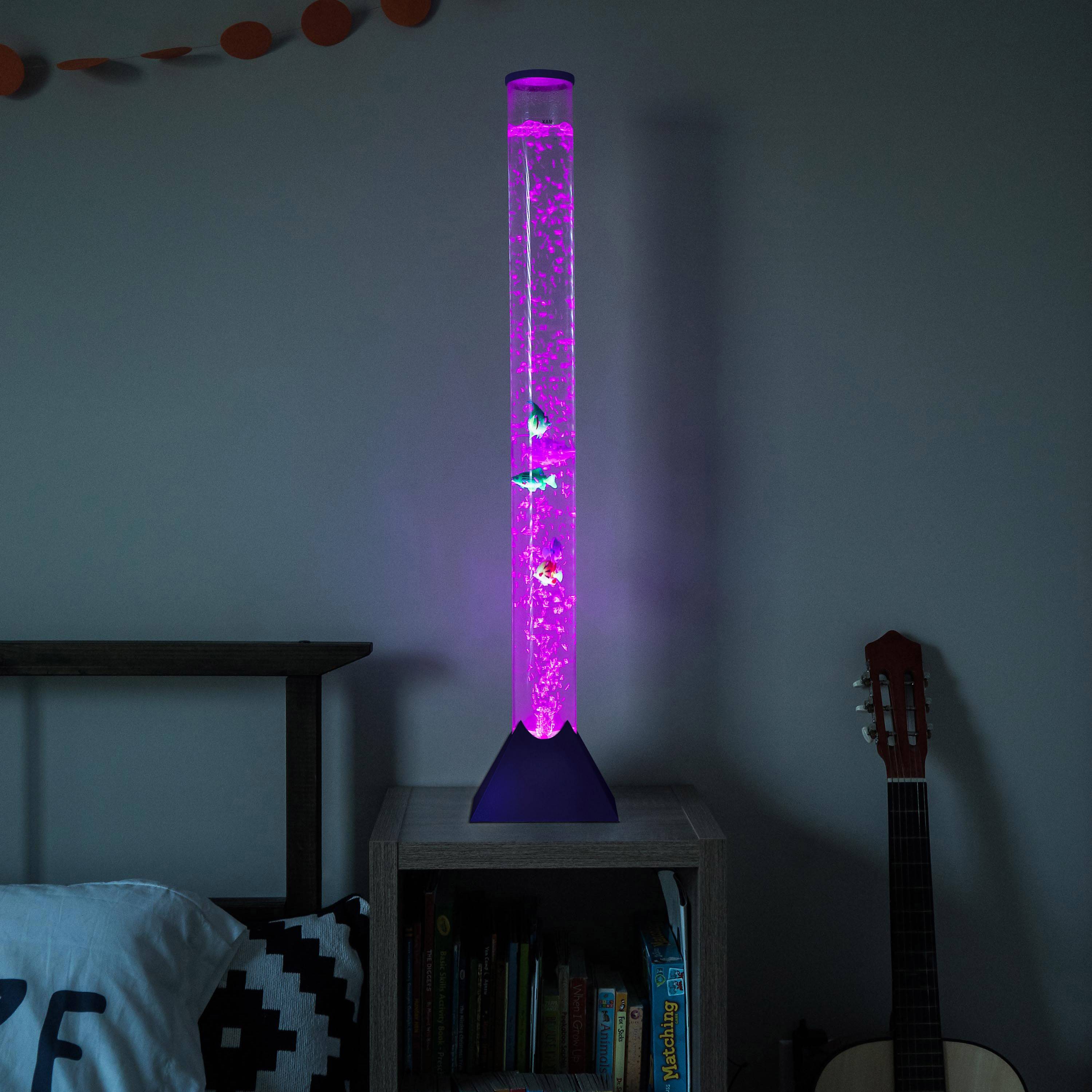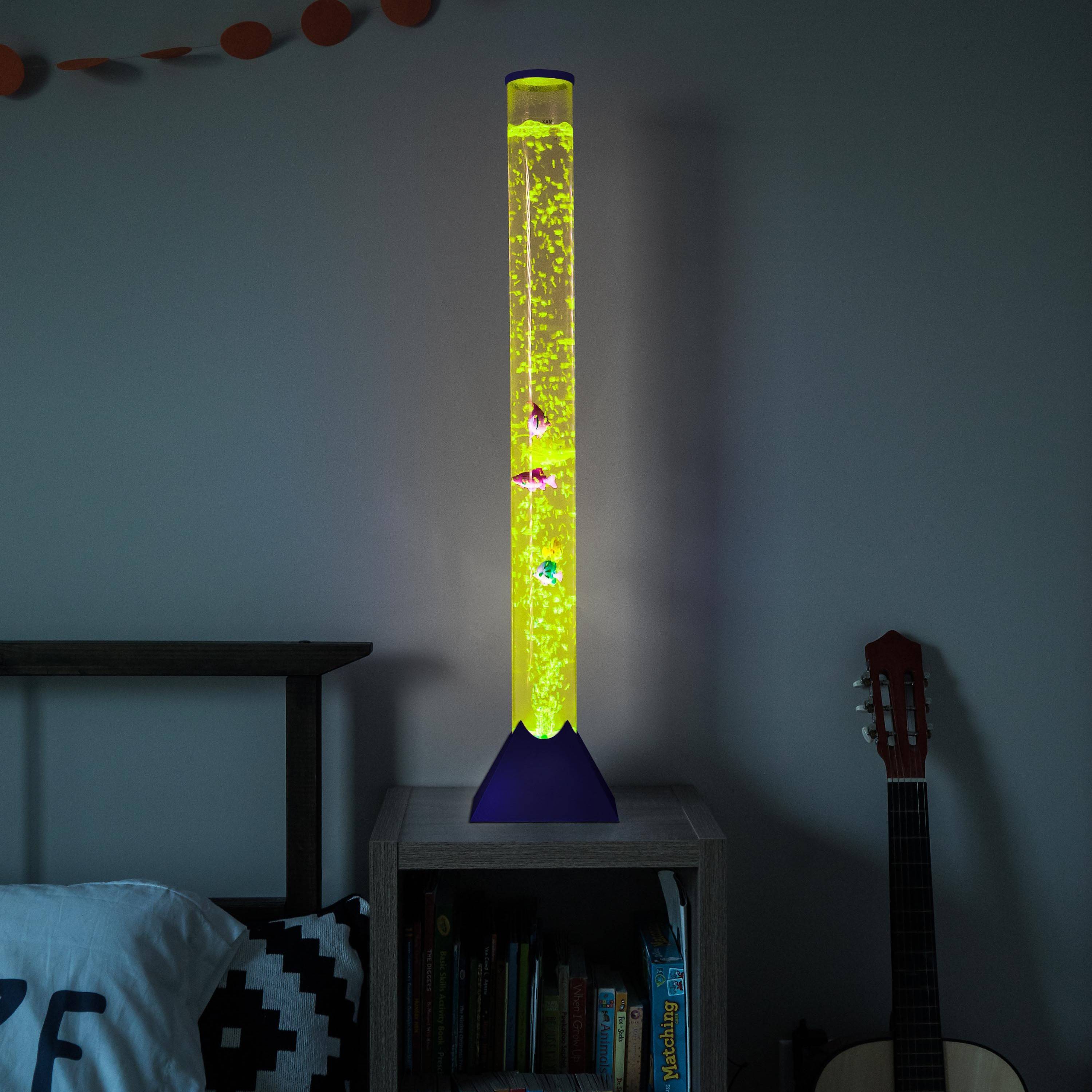 This bubble tube is absolutely beautiful!

"... My daughter has a severe neurological disoreder, and it is so difficult to find things that she enjoys. This has been a true blessing. She loves watching the fish and beautiful colors. In fact, I am purchasing a second one so she can have them in both areas of our house where she plays. Everyone that has come over and seen this has commented on how pretty it is! ..."
- Karen
Size: 120 cm (3.9 ft)
Great for sensory program

"... purchased two bubble tubes for our sensory program and the kids LOVE them! We will be buying more in the future because everyone loves them. They are not only fun to look at, but they provide sensory stimulation by touching them. I would certainly recommend this product!"
- ValRee
Size: 100 cm (3.3 ft)
This is the most wonderful item we've purchased

"... My son who is now 19 & lives w/us got this. He was normally up @ night & kept us up. Now he sleeps all night without any pain reliever..."
- Patrick
Size: 90 cm (3 ft)
---
Perfect for a sensory item for Special needs child!!!

"... bought this for our special needs daughter ....SHE LOVES IT!! Ones like this in Special needs catalogs sell for $500+ !! This one was 1/5 that cost and is amazing!!! And as an added bonus the company has been wonderful about answering my questions during purchase! A+ product and an A+ company!! HIGHLY RECOMMEND!!!"
- MJ
Size: 120 cm (3.9 ft)

"... bought this item for my grandson with CVI. He loves the colors."
- Tonya Maldonado
Size: 120 cm (3.9 ft)

"... Bubble tube is everything I expected and more!!! It's beautiful and arrived quickly and was packaged to arrive undamaged!!! It's working beautifully and we love it and will recommend 100% in fact our daughters nurse quickly ordered one for her son and already received it! Happy,happy costumer!!! ..."
- Maria Nix
Size: 120 cm (3.9 ft)
---

"Bought this for our sensory room and it is amazing! It does have a decent hum to it, though it is like a white noise and we don't mind it. We plan on putting mirrors on either side of it. I love the color change setting ... We were also really excited by the size of the tube. It is perfect for our clients..."
- Jess Bennett
Size: 120 cm (3.9 ft)
... this for my son's sensory room & we all love it! ...

"Got this for my son's sensory room & we all love it! This is an amazing product & I will be recommending this my fellow Autism mom's"

"Amazing bubble tower!! So easy to put together and gives my son that is on the autism spectrum Something to calm him. This in itself is priceless..."
- beautiful
Size: 100 cm (3.3 ft)
---
Best Relaxing Tool for My Son with Autism

"... It has a calming effect on him. He uses it when he gets amped up and needs to bring himself down. It has also been an effective way to help him fall asleep."
- SJL
Size: 100 cm (3.3 ft)

"... I bought this for my 3 yo son who has autism. He absolutely loves it. It was packaged really well and was easy to set up. At first I was a little worried because the fish just floated at the top as others have mentioned in their reviews. The company also mentions this as a possibility. After 2-3 days they were still just floating at the top so I used a pinch of dishwasher detergent(not dishwashing detergent!) and I noticed a difference almost immediately..."
- Wisconsinon
Size: 120 cm (3.9 ft)
... This product makes my child very happy it works great ...

"It's hard to find affordable sensory tools and toys for kids with autism.This product makes my child very happy it works great ... I also like that the seller is very concerned about the products he is selling. As soon as I received the light I also got a email with detailed explanation of the product how to handle it and how to avoid errors..."
- Angelika Snyderon
Size: 120 cm (3.9 ft)
---
My kids love their sensory bubble tube.

"... My kids are on the autism spectrum, and have had a lot of trouble sleeping. I decided to try the bubble tube, to see if it would help soothe them. So far it has worked! They love looking at the bubbles and fish swim around!"
- Amazon Customer
Size: 100 cm (3.3 ft)
Everything we were looking for!

"I have a sensory driven 7 year old who fell in love with the bubble tower in the hospital when he was inpatient. I was determined to find him one that wouldn't break the bank. This lamp is perfect. While some may say the hum of the motor is certainly not silent, we find it soothing, kind of like white noise and it's certainly not harsh. The colors are beautiful and the remote allows us to change the pattern of the lights ... As a parent of a challenging child, watching his face light up is priceless."
- VermontMomon
Size: 100 cm (3.3 ft)

"... I work with children with special needs and this lamp is extremely calming, makes minimal noise and is very easy to use"
- Jessica Trevino
Size: 100 cm (3.3 ft)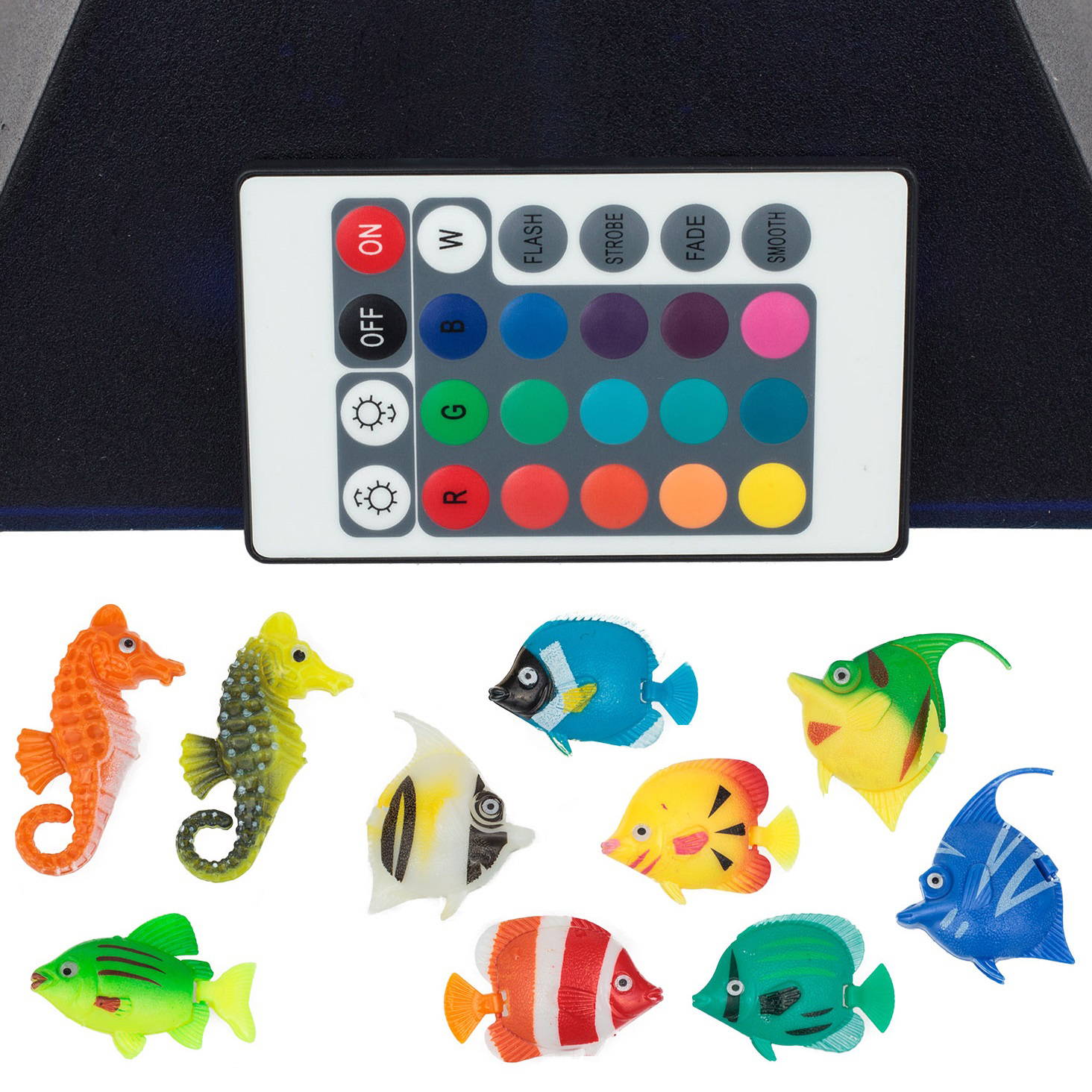 3.9 ft shatter-resistant water tube plus base
Bubble motor built into base
10 fish, including 2 horsefish (new!)
Bonus: 1 jellyfish (submarine discontinued)
20 color option wireless remote control
90 Day Money Back Guarantee
All damage potentially resulting from shipment covered
Any existing defects covered under warranty
100% money back guarantee after return within 90 days of purchase
Highly encouraged to purchase wall bracket to prevent accidental breakage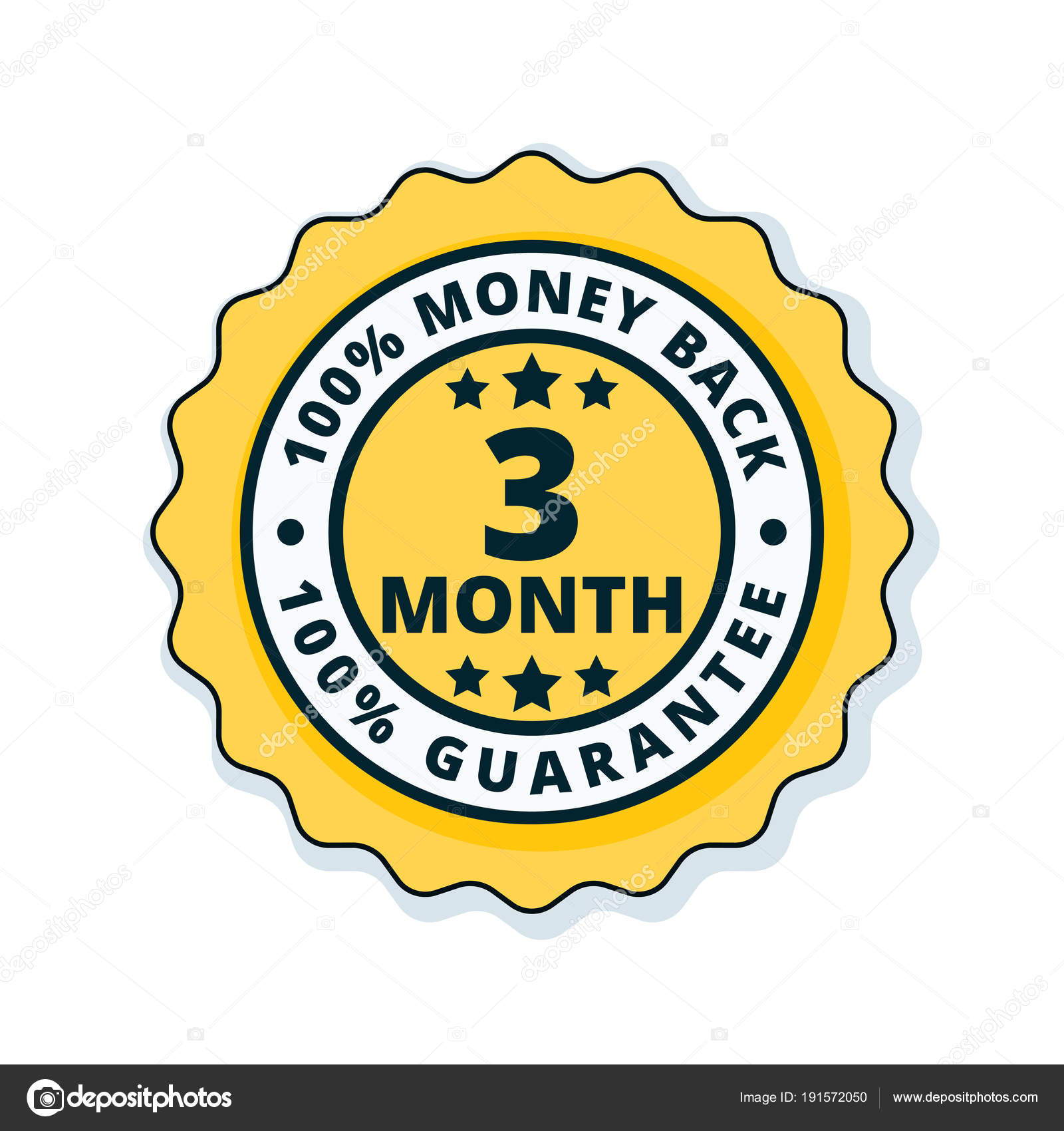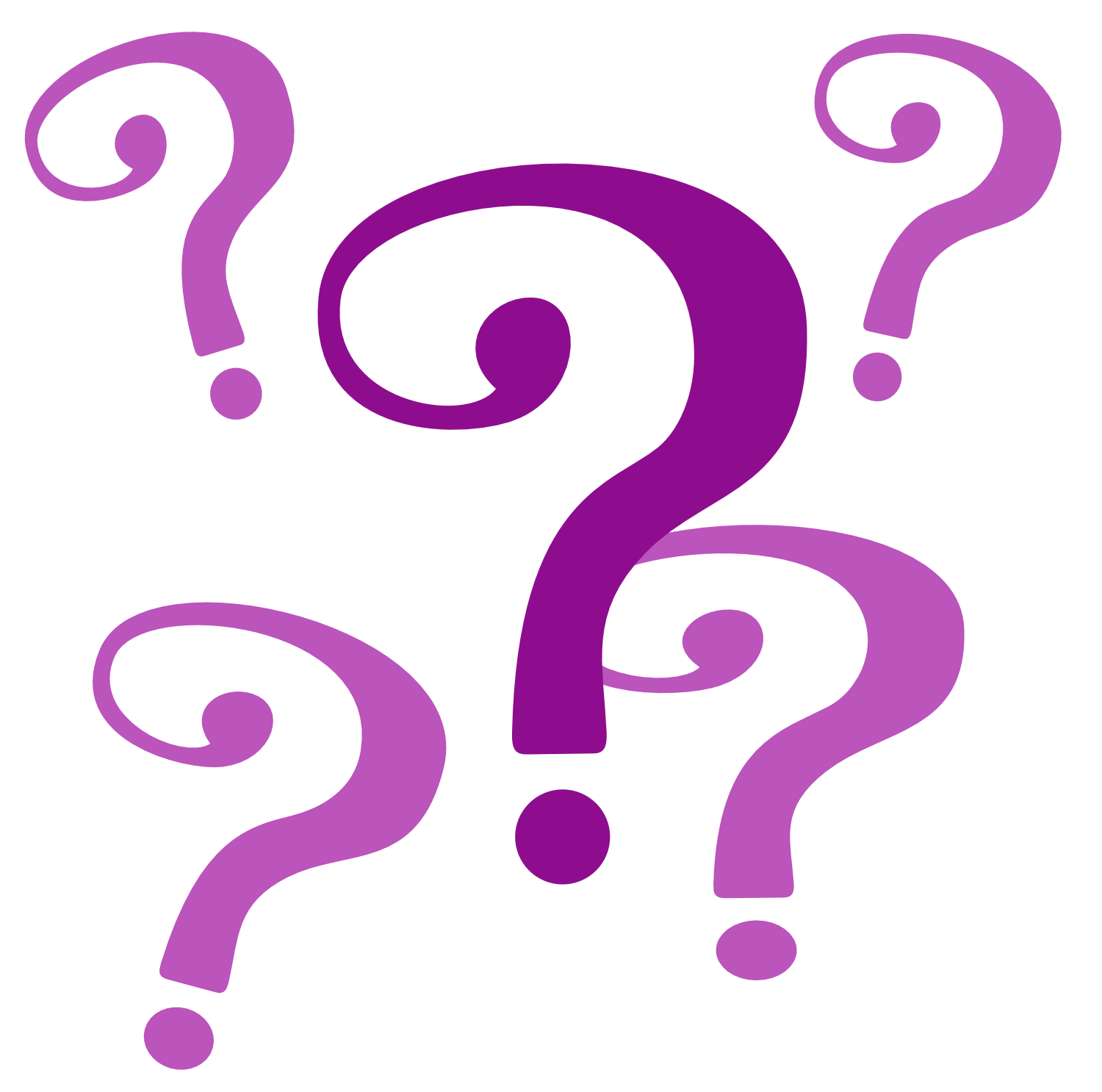 Exclusively on SensoryMoon.com!
Email us with your order number and address
We will send you a bonus pack of 3 fish
Only valid while supplies last!
---
What Are Other Customers Saying About This Item?