A Unique and Dazzling Gift Your Child Will Love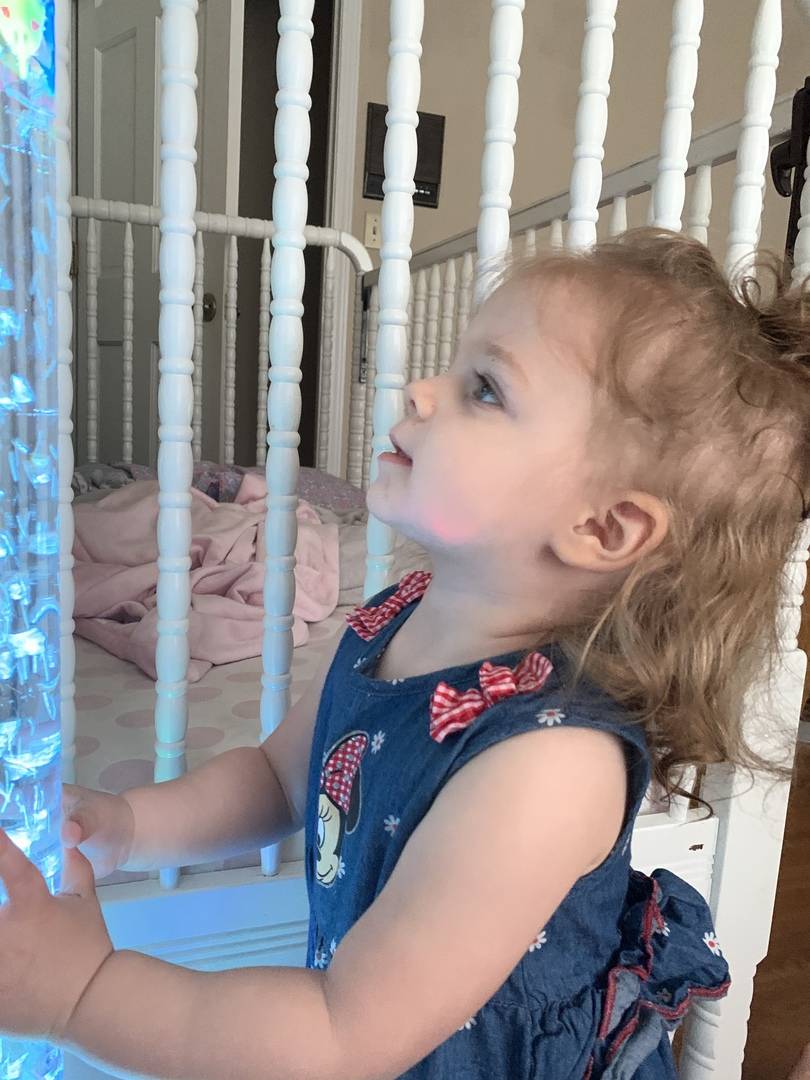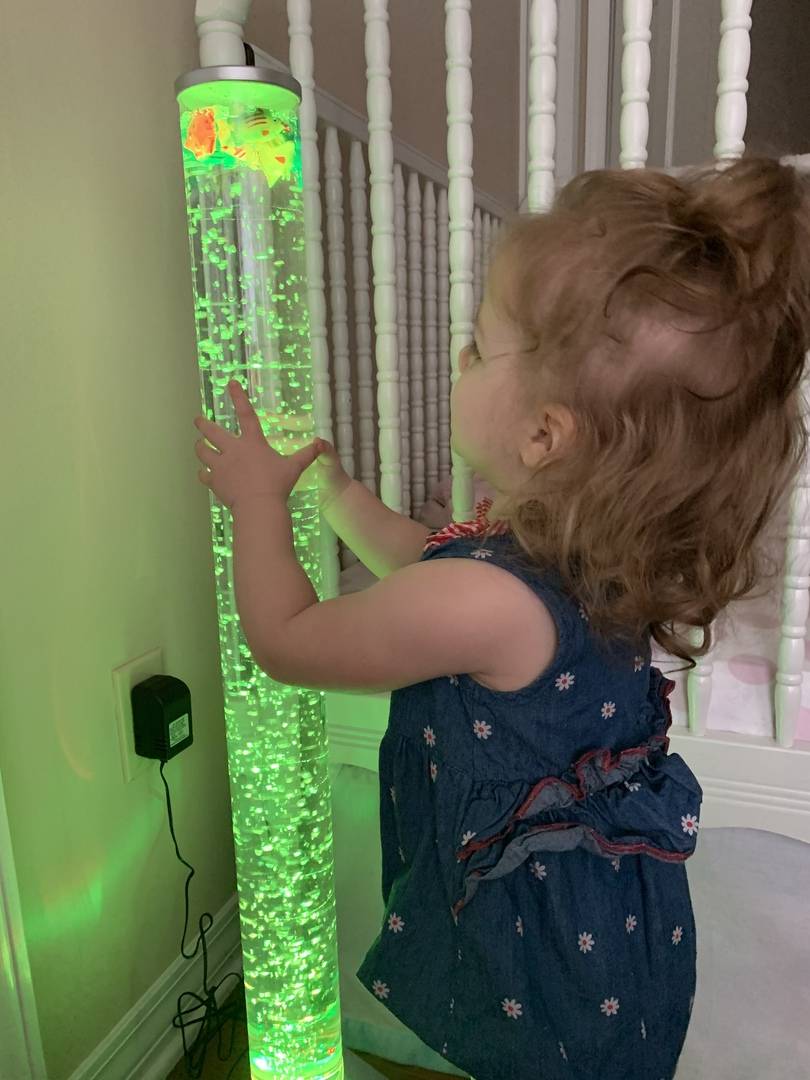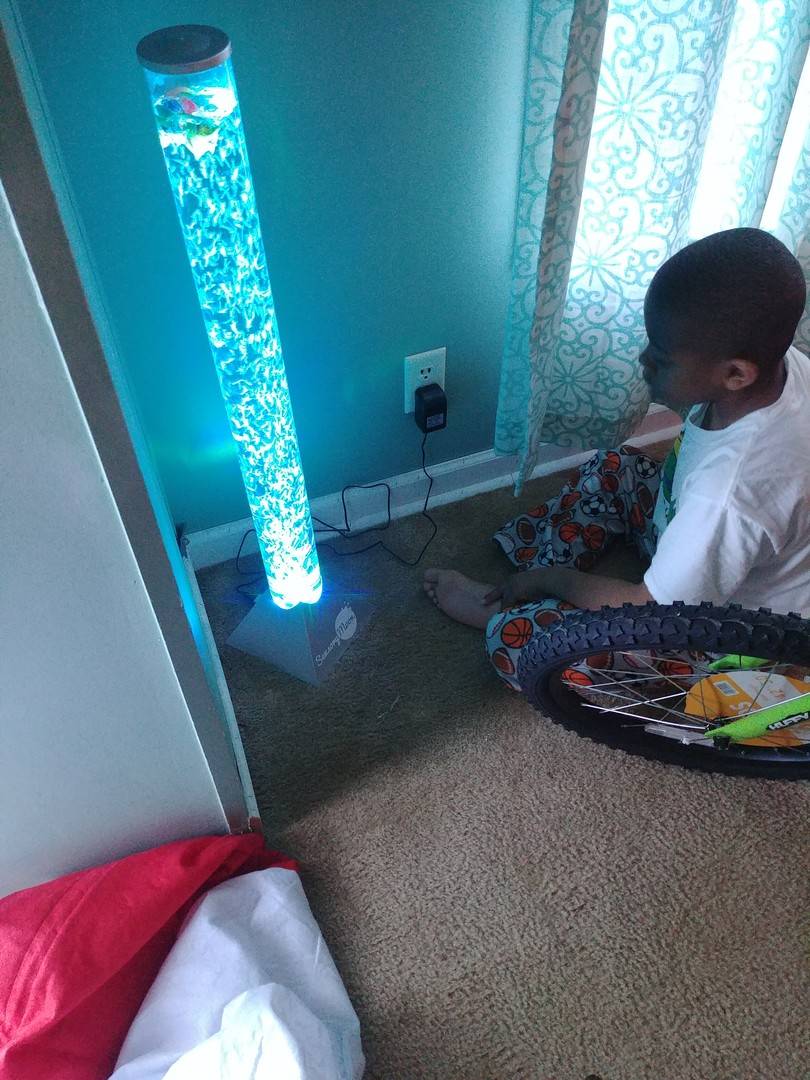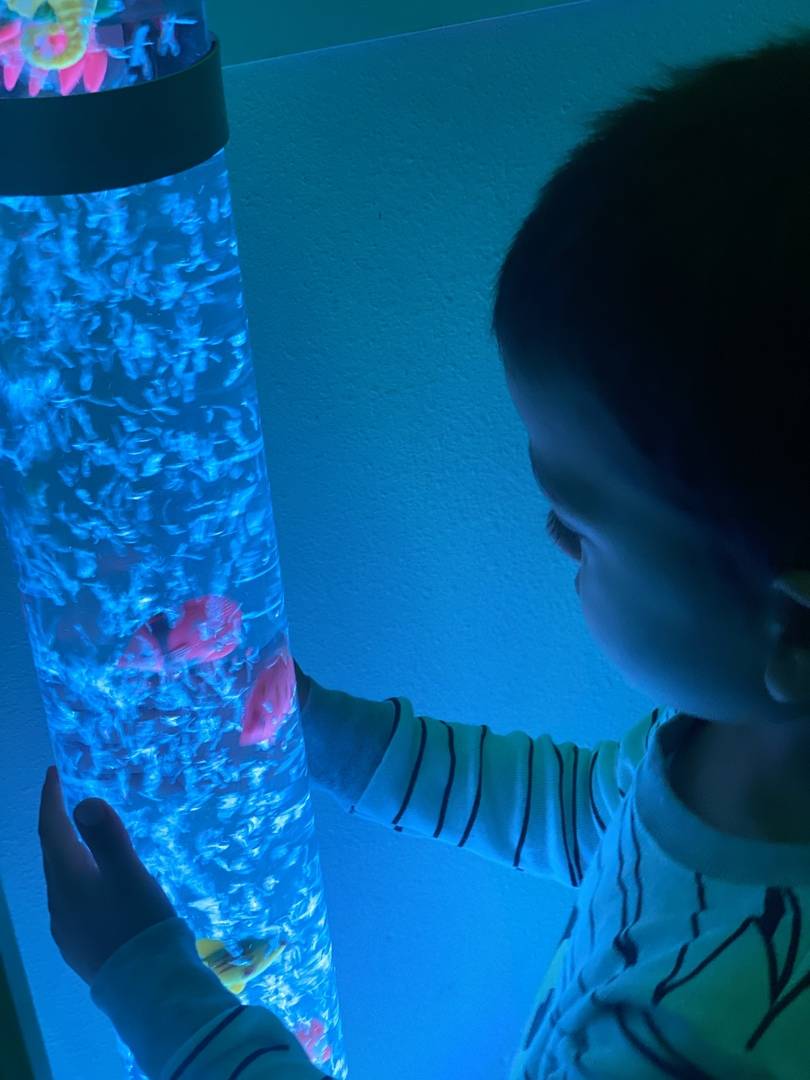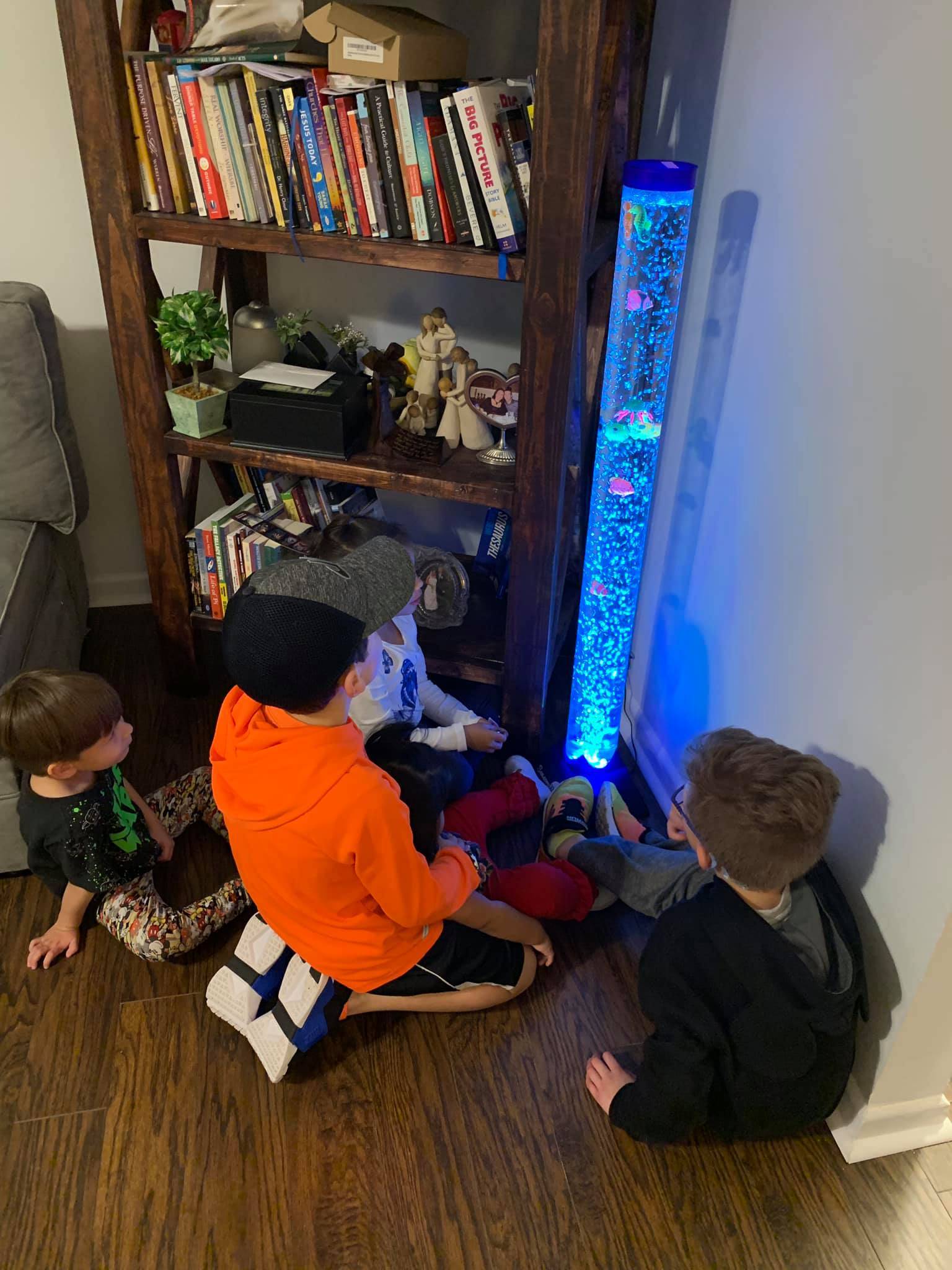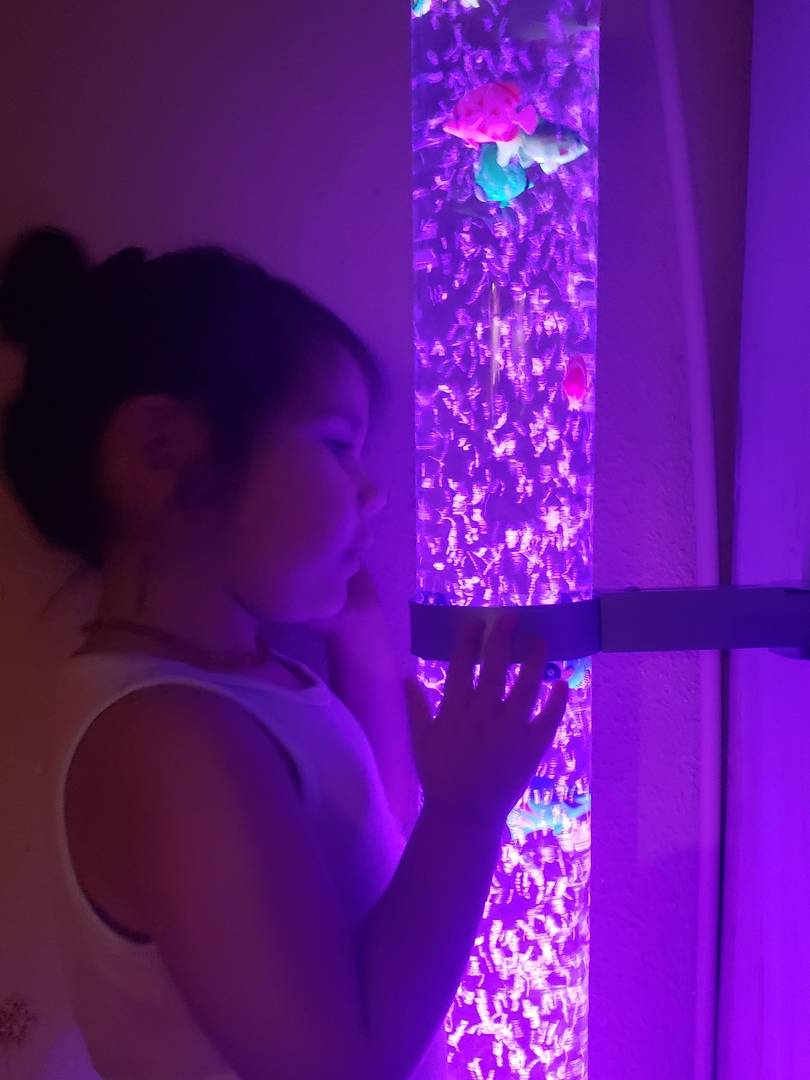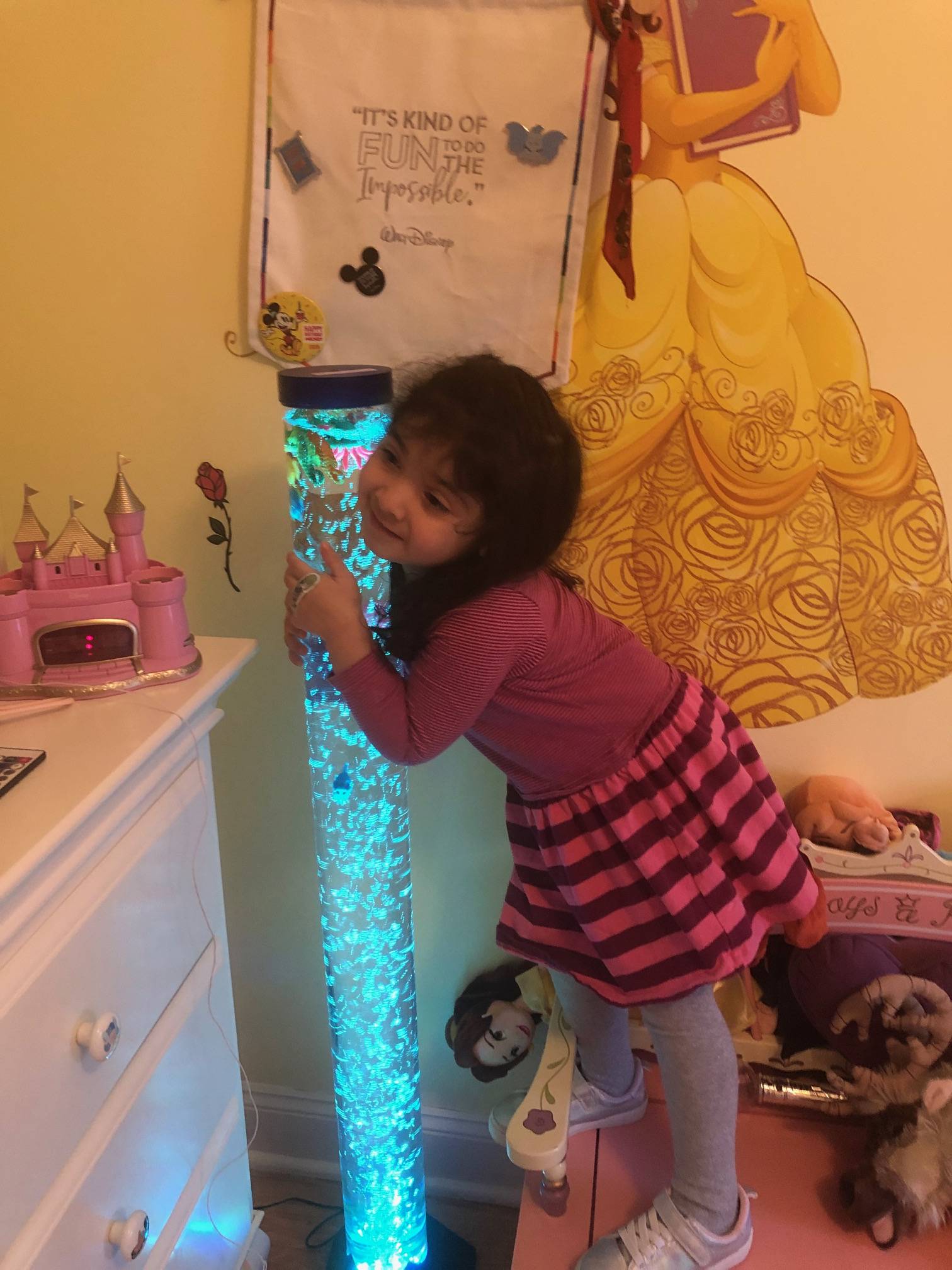 SensoryMoon's Bubble Fish Lamp is a dazzling night lamp experience that is sure to make you the gift-giving hero this year.
With a towering 4 ft tall tube you can fill with water, a powerful yet quiet air motor that produces ascending bubbles, fake tropical fish that swim with waiving tails, and color-changing LEDs that dazzle and relax, the SensoryMoon Bubble Fish Lamp combines so many unique, mesmerizing features, that kids of all ages can't wait to put it in their bedrooms, and never want to turn it off! Click below to order one today.
Bubble Fish Lamp with Remote
Double tap to zoom


✓ 4 FT Bubble Tube with Bubble Motor
✓ 11 Fake Swimming Fish
✓ 20 Color Remote Control
Or just 4 interest-free payments of $32.48 with ShopPay
Bubble Fish Lamp with Remote and Secure Wall Bracket
Double tap to zoom


✓ 4 FT Bubble Tube with Bubble Motor
✓ 11 Fake Swimming Fish
✓ 20 Color Remote Control
✓ Adjustable Safe and Secure Wall Bracket
Save $10!
Or just 4 interest-free payments of $34.98 with ShopPay
Bubble Fish Lamp with Remote, Wall Bracket, and Deluxe Platform Seat
Double tap to zoom


✓ 4 FT Bubble Tube with Bubble Motor
✓ 11 Fake Swimming Fish
✓ 20 Color Remote Control
✓ Adjustable Safe and Secure Wall Bracket
✓ Cushioned Platform Bubble Lamp Holder
Save $50!
Or just 4 interest-free payments of $103.73 with ShopPay

✓ 100% Secure Payment
✓ Fast and Free Shipping
✓ PAY AS YOU GO Plans Available!
✓ Unlimited 1-Year Product Warranty
✓ 180-Day FREE Return Policy
✓ Dedicated Customer Support
An Ultra-Tall Night Lamp That's Jam-Packed with Features
Look, we get it. An aquarium floor night lamp may not have been on the top of your gift idea list for your loved one. But that doesn't change the fact that they will dazzle and impress your loved one more than any other gift this year! After all, with so many breathtaking sensory features included in every bubble lamp - the whole family can't help but become completely mesmerized!
Large Shatter-Proof Acrylic Water Tube
Now with a whopping two gallon capacity, our 4 ft bubble tube gives more room for you to fill it with water and fish than ever before! Plus, with strong and flexible PMMA material that doesn't shatter upon falling, our lamps are designed with kids in mind.
White Noise Bubble Stream Motor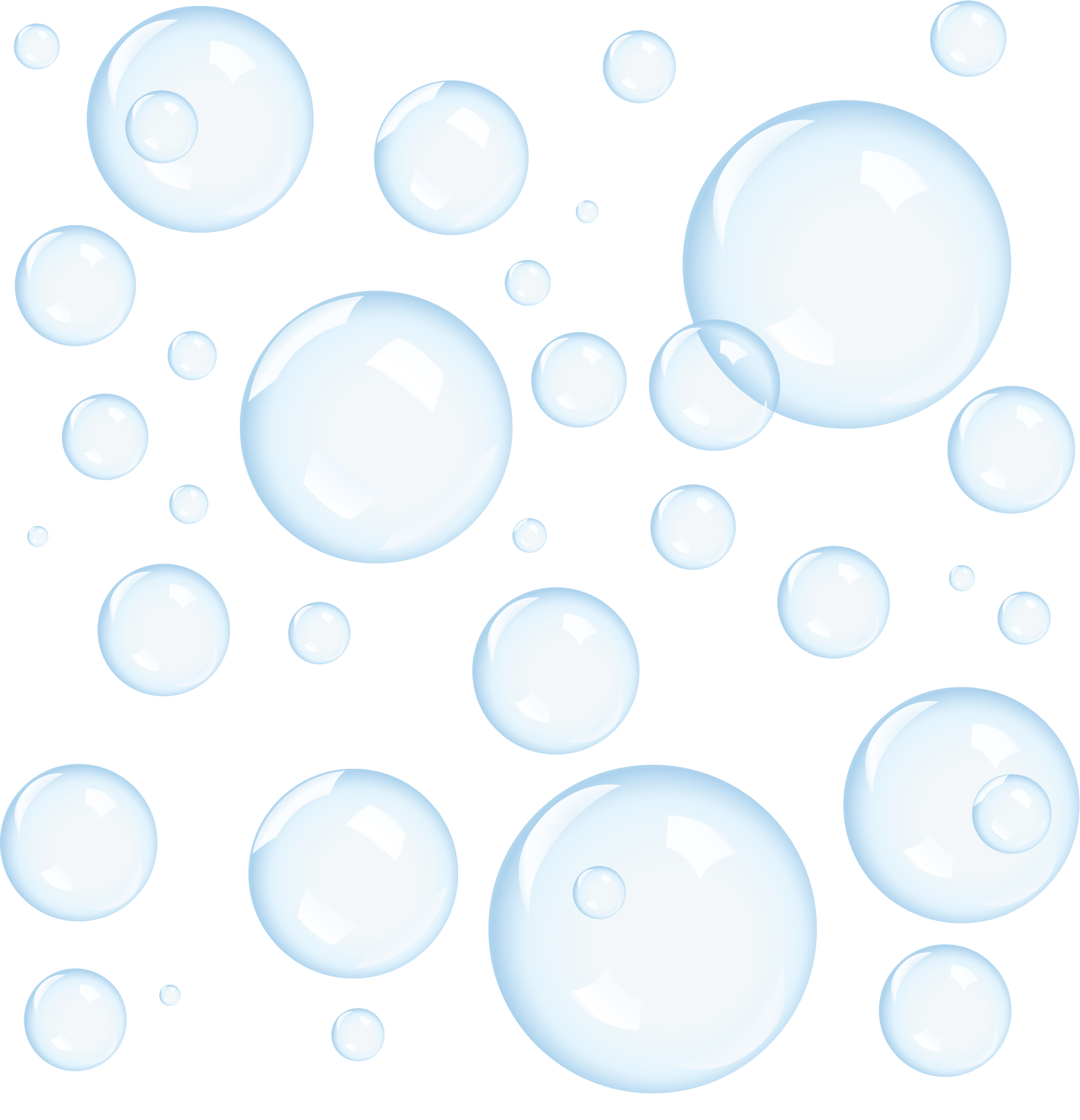 Engineered with a powerful yet quiet air pump at the base, our bubble lamp produces a rhythmic, steady ascent of streaming bubbles that fill up the towering tube while providing a soothing white noise. A super captivating yet relaxing feature!
10 Realistic Swimming Fish with Mechanical Tails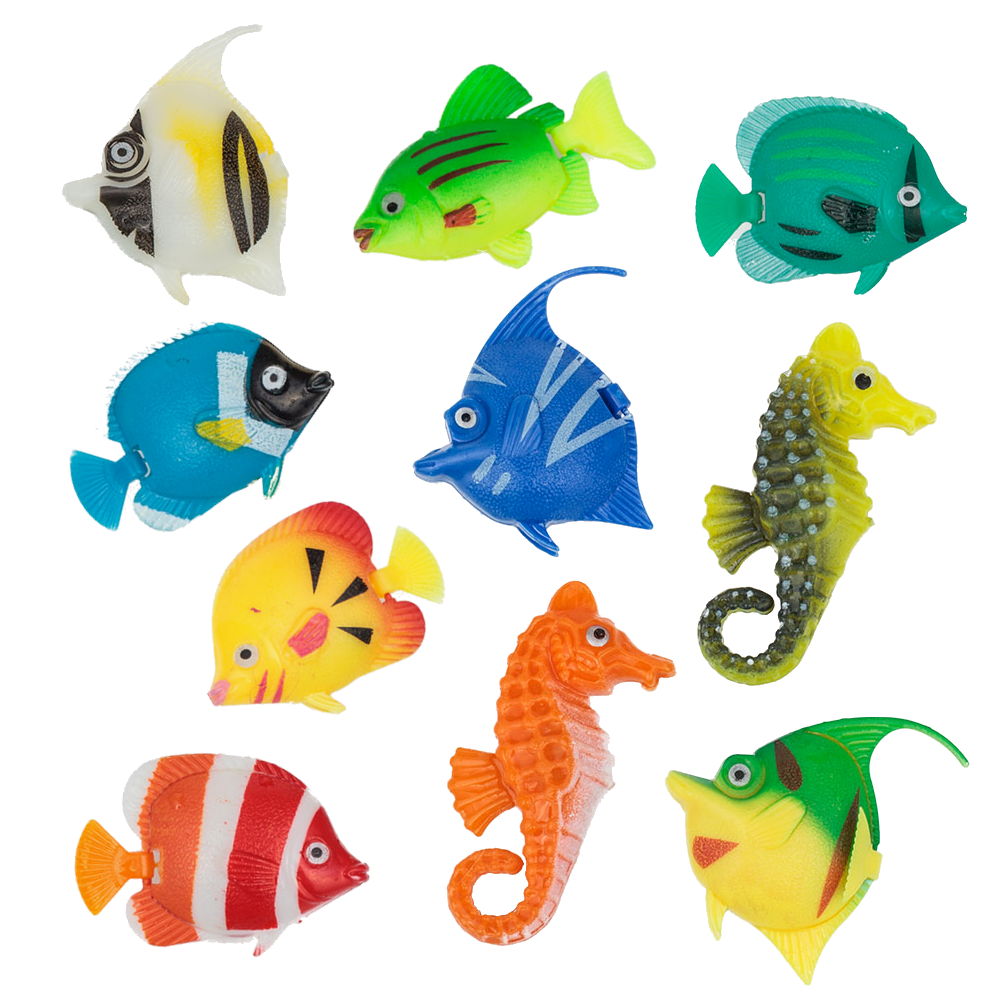 Each bubble lamp comes with 8 tropical fish, 2 horse fish, and a multi-colored jellyfish made at the perfect density to slowly "swim" up and down the tube - waving their mechanical tails and rotating in response to the bubble currents without a worry in the world!
20-Color LED Remote Control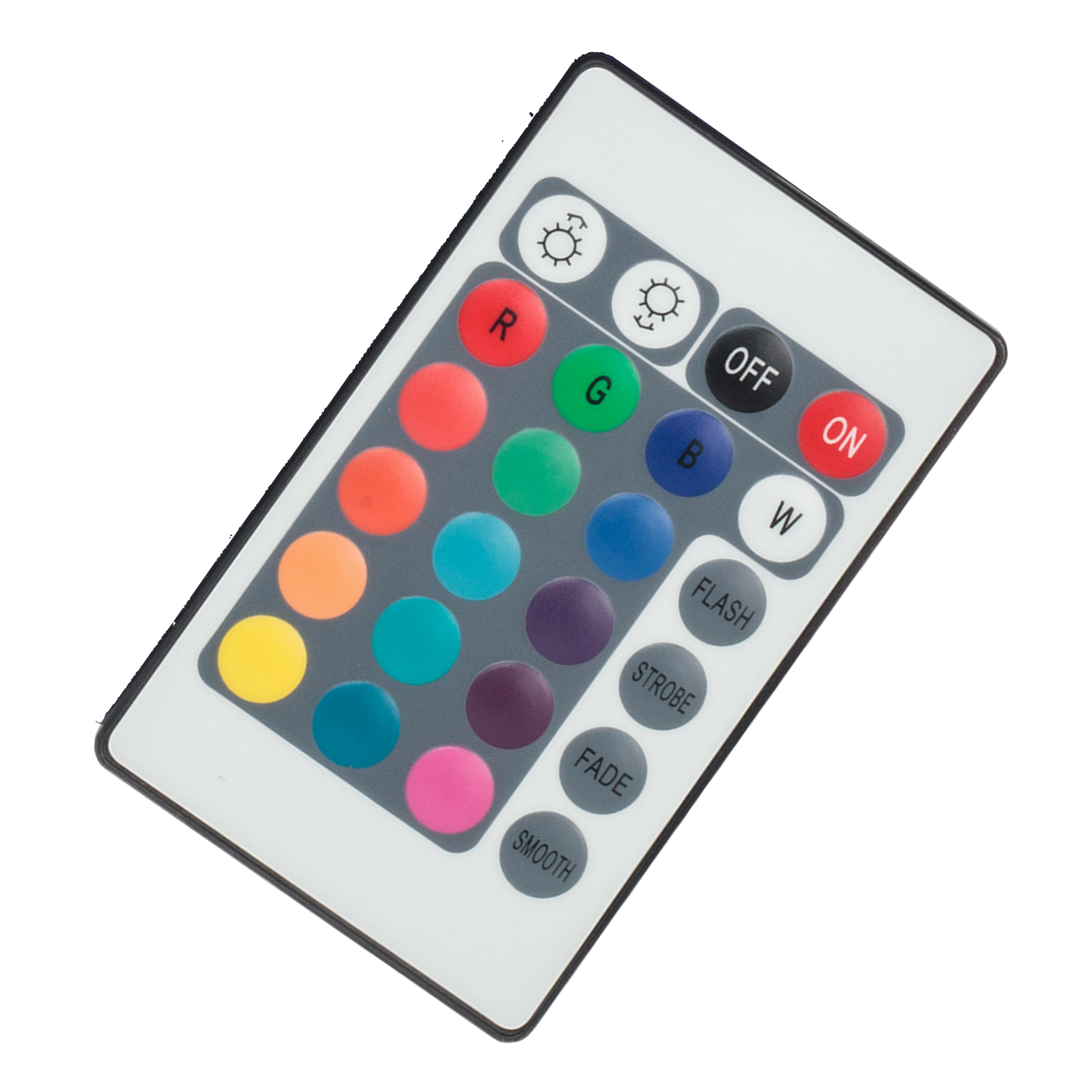 The bright, RGB LEDs at the base work tirelessly to illuminate the bubbles, fish, and entire tube - making everything shimmer with gorgeous colorful ambiance. Let your child choose from the 16 solid color options and 4 color-changing modes with the included remote control!
Safe and Secure Adjustable Wall Bracket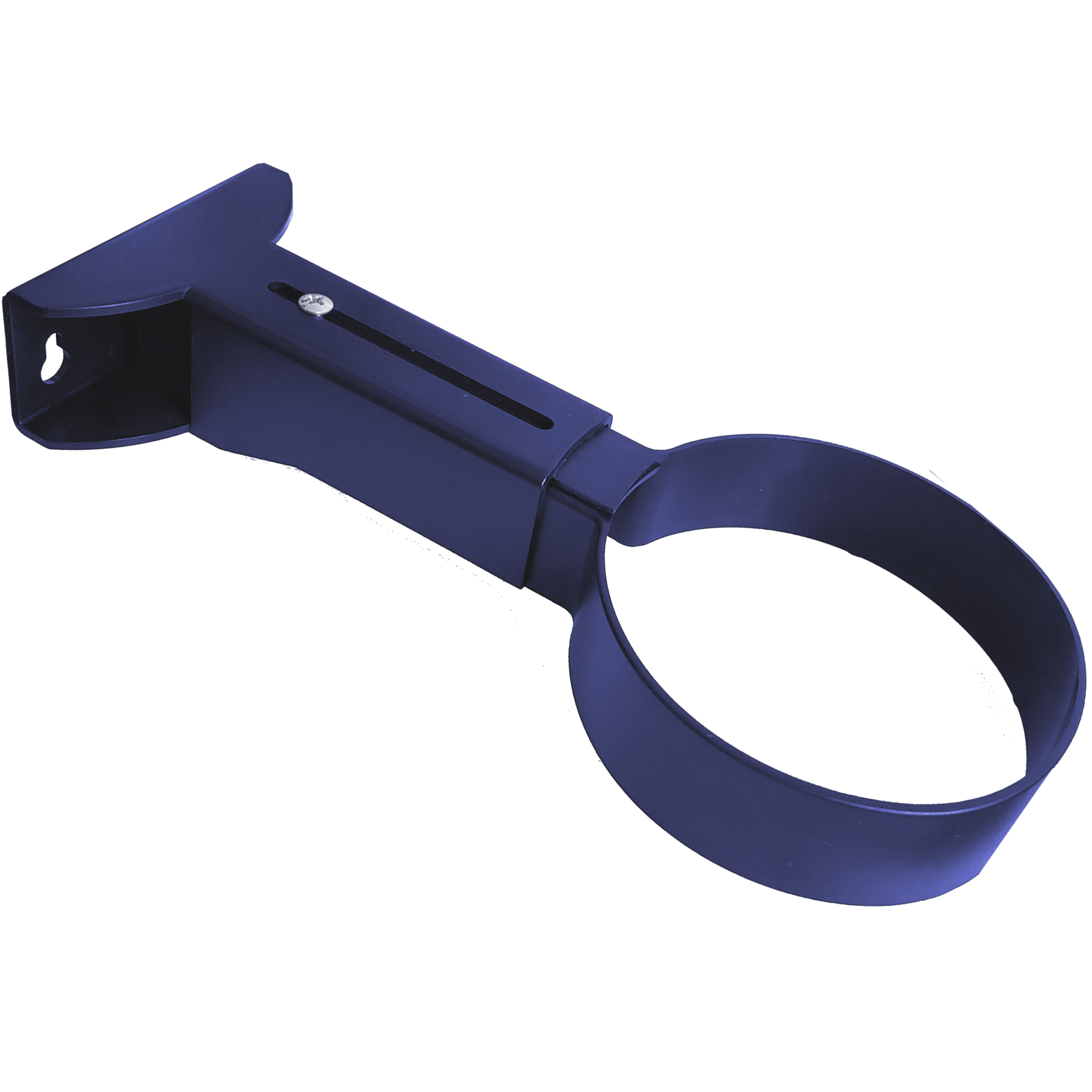 (WALL BRACKET BUNDLES ONLY) Accidents happen. And that's why we offer our safe and secure wall bracket. Adjustable to a variety of lengths and easy to install, our wall mounts are an effective way to protect your child's favorite lamp from tip-overs or accidents - a must buy!
Deluxe Bubble Tube Cushioned Platform Holder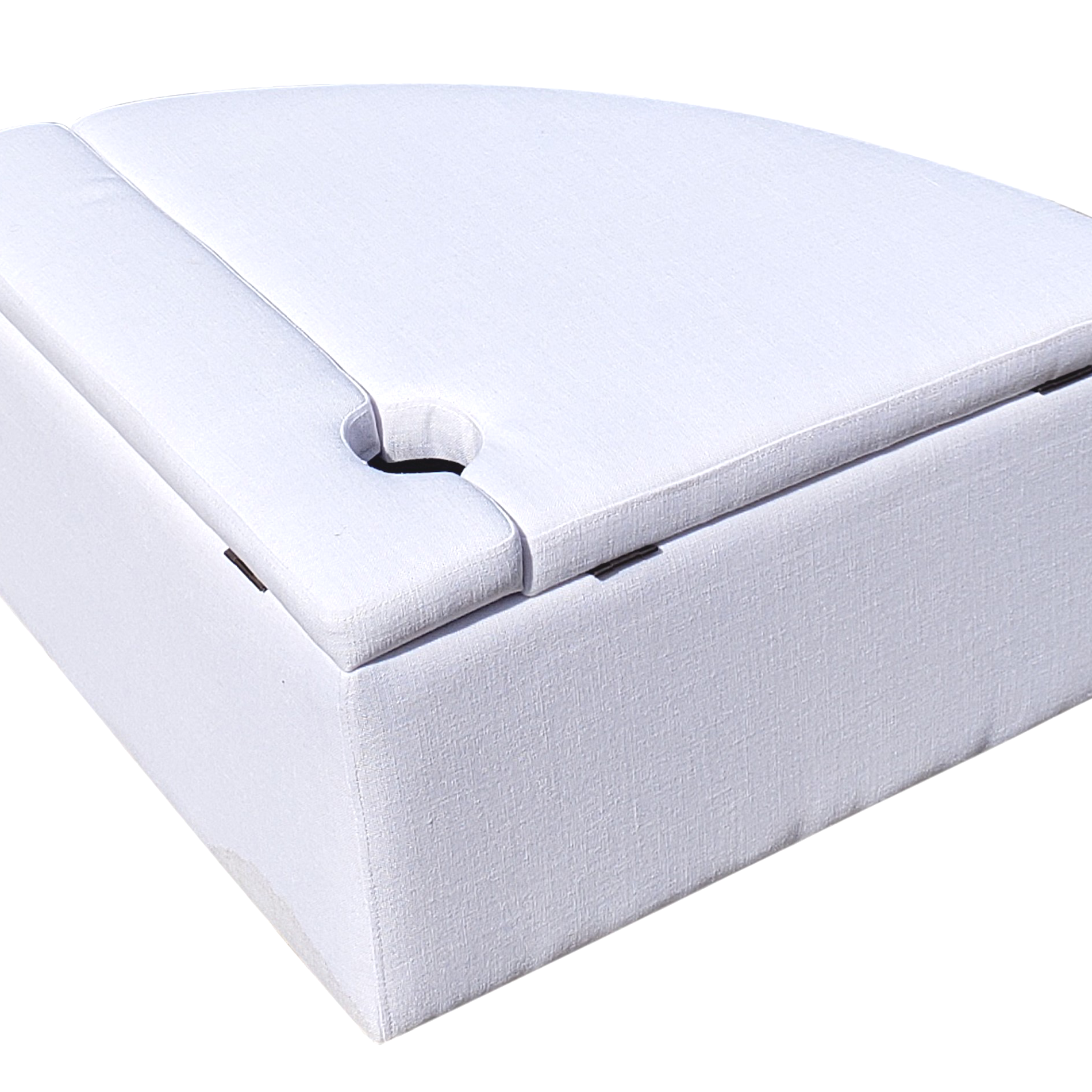 (DELUXE PLATFORM BUNDLE ONLY) Upgrade your loved one's gift into a sensory escape. With stain-resistant fabric, a space-saving corner design, and an internal storage compartment that securely holds the bubble lamp, this platform as a must have for kids to enjoy their aquarium wonderland up close!
---
A Gift That Will Really "Wow" This Year
We see it time and time again: kids' eyes light up the first time they see the bubbles, fish, and LEDs come together in the magical aquarium display. Our lamps are sure to dazzle and impress your loved one on their special day unlike any toy, game, or other gift.
Plus, it's not just your loved one who will be mesmerized by their gift. Siblings, friends, and family alike will all be captivated and want one in their own room! All the more reason to make your child feel lucky to have you on their special day :-)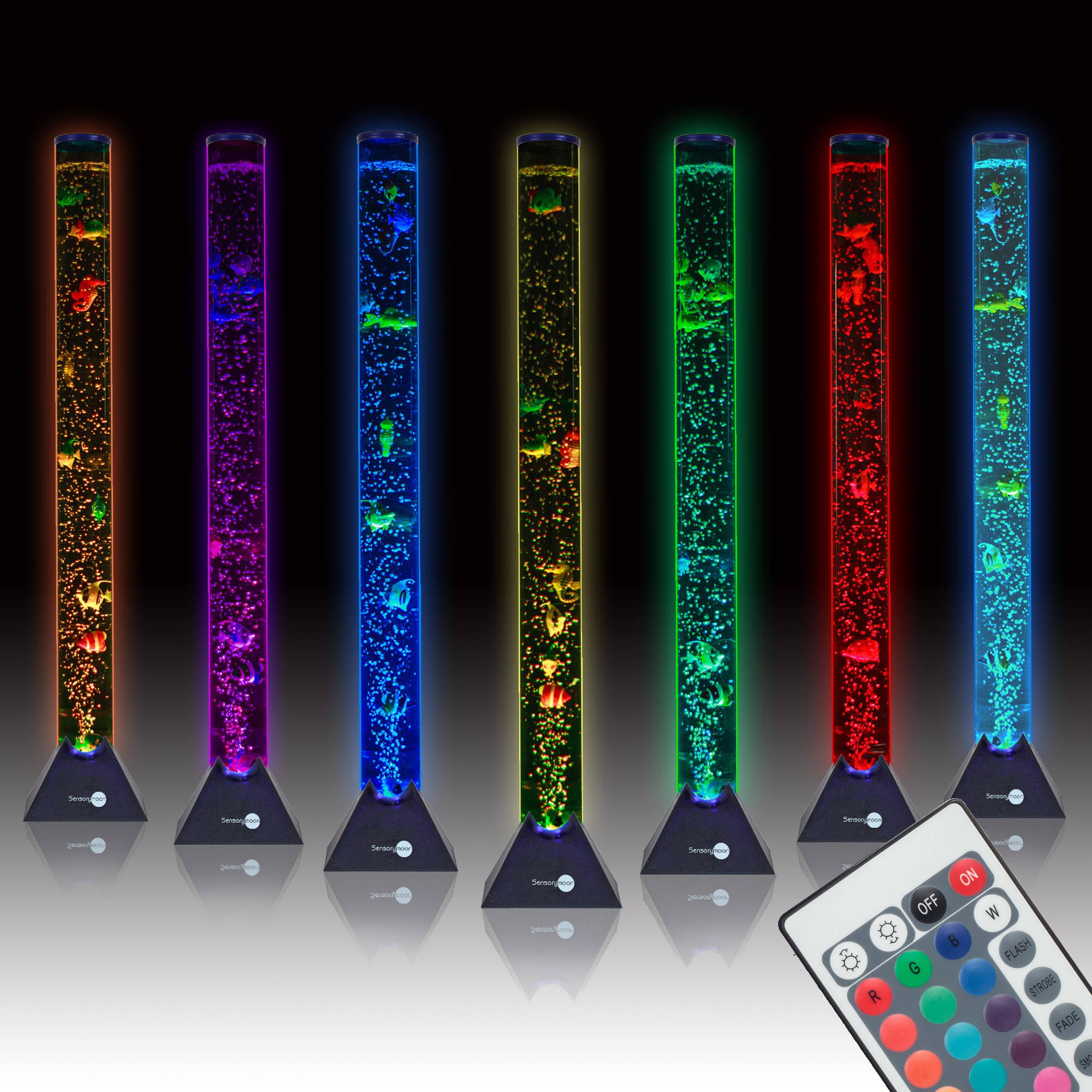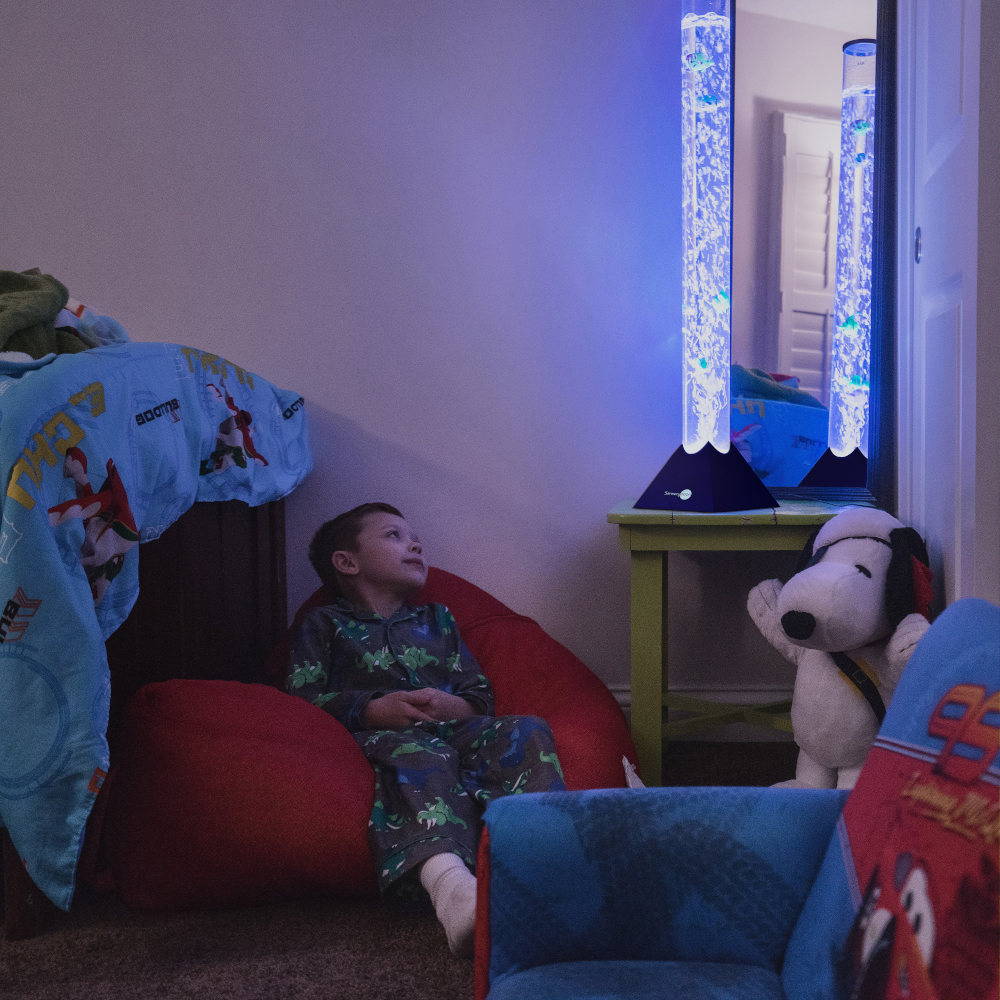 The Lamp That Keeps on Giving
The SensoryMoon Bubble Fish Floor Lamp isn't just a fad item. Rather, the soothing motor hum, color-fading LEDs, and bobbing tropical fish will help lull your loved one to blissful sleep for years to come! Perfect for parents who want to make bedtime easier to handle.
Unlike toys and games that are only used a handful of times before collecting dust in the closet - our Bubble Lamp is truly a gift that will keep on giving. Your loved one can't wait to turn it on every bedtime as part of their nightly routine!
Aquarium Fun Without Real Fish Hassle
Each SensoryMoon Bubble Fish Lamp comes standard with 11 life-like sea creatures that slowly swim up and down the tube, waving their mechanical tails. They're sure to captivate your loved one's imagination, just like real fish!
Plus, because they are not real, you don't need to worry about filtering the water, replacing it frequently, or feeding anything! Our lamps are virtually maintenance-free, and are perfect for aquarium loving kids who aren't yet ready for the responsibility of real fish!
100% Customizable and Creative
With the remote control, your loved one can choose between 20 color options, including 16 solid colors and 4 color-changing modes. So whether they want their favorite color as a bedroom night light, or a color-changing setting to set the perfect mood - the choice is in their control!
SensoryMoon Bubble Fish Lamps are one of the most creative gifts a child can receive, and are sure to become the talk of the family on gift-unwrapping day. Ditch the boring and standard gift choices and order one today!
---
Don't be. With our new, unprecedented 180-day FREE return policy, now you can buy with absolutely zero risk!
If you or your child aren't 100% happy with your bubble lamp purchase for ANY reason within 6 months of your purchase, simply let us know and we'll email you a prepaid return label so you can return it for a full refund - no questions asked. And this is in addition to the 1-year warranty we offer on all our products.
We're so confident that you are going to love our lamps, that we're willing to take all the risk out of your purchase. So give the gift of sensory relaxation this year and rest assured that you're 100% in good hands.
---
SensoryMoon started off completely by accident.
When our family-run business first launched in late 2016, we just thought we were listing a few 'novelty lamps' to sell online. But then review after review, we quickly realized how much of an impact our lamps were making in children's lives. From helping a son finally fall asleep without pain reliever, to putting a smile on the face of thousands of kids receiving watching their Bubble Lamp light up for the first time... it wasn't long before we knew we really had something special.
Now, we're committed to helping kids and live happier, more focused, and quality lives through the priceless gift of sensory night lamps and products.
Frequently Asked Questions
What are the product specs?
Tube specs:


3.9 feet tall with base (120 cm)
3.9 inch diameter (10 cm)
Shatter-proof PMMA material
2 gallon water capacity
Cap included

Fish specs:

8 tropical fish
2 horse fish
1 multi-colored jellyfish
Density-optimized plastic material

LED specs:

12 color-changing RGB LEDs in the base
Wireless RF remote included

16 solid color options
4 different cycle options (fade, flash smooth, strobe)
Batteries included

Base specs:

8 inch x 8 inch pyramid base
ABS plastic
Deep blue color

Wall mount specs:

NOT included in Basic bundle

Platform specs:


NOT included in Basic or Wall Mount bundles
What is your shipping like?
We are happy to offer FREE Standard Shipping on all orders within the Continental United States! Most of our products are in national fulfillment centers so you can typically expect 1-2 business days for processing and 3-5 business days for shipping. Due to high demand, we do not offer expedited shipping at this time.
For our international customers: at the moment we only ship to Canada. We offer standard shipping for a flat rate determined at checkout. Please note: we are not responsible for any customs fees you may have to pay when this product enters your country. These may be billed weeks after your order arrives, and may amount to 30% or more of your purchase price. SensoryMoon has no control over how much you may or may not be charged. Please consult your local customs laws to learn more.
What are your payment options?
After being in the night lamps business for half a decade, we think the answer is almost certainly YES! That's because not only does every kid love a night lamp, but one as sensory, creative, and dazzling as this? It's almost out of the question!
And rest assured, even if your loved one somehow doesn't love their gift, we offer FREE returns for a 100% refund any time within the first 6 months of your purchase. We wouldn't offer such a crazy guarantee unless we were confident kids would love it!
Is this good for autistic kids?
Although every child is different, our lamps are EXTREMELY popular gift choices for kids on the spectrum. That's because they are so sensory, engaging, and soothing to kids' emotions, quickly become their new favorite gift! Read through our reviews to see what other families with special needs children had to say.
How do you set up the lamp?
Setting up the bubble lamp is a breeze! Simply fill the water bubble lamp with two gallons of (preferably distilled) water, insert the multi-colored fish, and flick the switch. That's it! Our aquarium bubble lamp's long-lasting LED lights can cycle between gorgeous aqua, blue, green, purple, red, white, yellow and other colors (or be set to just one of them with the remote control), while its tropical toy fish interact with the water currents in the bubble column in an incredibly lifelike way.
How often should the water be changed?
Because the Bubble Fish Floor Lamp only uses fake swimming sea creatures rather than real ones, you will rarely - if ever - need to replace the water. We suggest replacing the water once every 2-3 months, but even that can be extended if you leave the lamp running more frequently than not (yes, they can be run 24/7!)
Note: if you use tap water instead of distilled water, minor water marks may form on the tube of the lamp over time. These are simply minerals from the tap water, and can be cleaned very simply by wiping.
All our lamps are covered by an unlimited 1-year warranty. That means if the lamp stops functioning for any reason during normal use over the course of the first year, we will replace it for you free of charge. We are also generous with replacements beyond the first year.
The only thing the warranty does not cover is the lamp breaking from being knocked over. That's why we highly suggest ordering the wall bracket or platform to secure your loved one's lamp.
What if my child doesn't like it?
If you or your child don't absolutely love their Bubble Fish Floor Lamp for any reason within 180 days (6 months) of your purchase, simply let us know, and we'll send you a prepaid return label, so you can return it for a full refund: no questions asked. We're so confident that your child will love this lamp, that we're taking out ALL the risk.

Important note

: make sure you keep the original inner and outer packing in a safe place in case you would like to return the lamp! Otherwise you may have to purchase packing boxes at your own expense.
SensoryMoon knows that accidents happen - especially with kids. That's why we designed our tubes from PMMA plastic material that is hard enough to resist foul play, but flexible enough to be completely shatter-proof in case it breaks. Not only that, we also offer optional security accessories like wall brackets and cushioned platform holders that protect your child's floor lamp from any accidental bumps and tip-overs. Our lamps are designed with kids in mind!
You can also rest assured our lamps are safe. SensoryMoon Bubble Floor Lamps are designed with electronic components that consume very little powerful and held in waterproof housing separate from the water tube. Plus, with LEDs designed to last 50,000 hours, the SensoryMoon Bubble Fish Floor Lamp is a gift you can feel comfortable knowing your loved one will enjoy - safely and securely - for years to come!
Should I get the bracket / platform?
My gift budget is a bit tight this year...
Think a loved one in your life would love the gift of sensory dazzle and relaxation this year, but can't afford a SensoryMoon Bubble Fish Lamp right now? Click ShopPay at checkout to break up your purchase into 4 interest-free installments to pay as you go!
If it is still above your budget, you can also check out our store page for other lamps to gift your loved one at any budget, including a smaller 3 ft version of our bubble fish lamp and other tabletop night lamps. We also occasionally have used and refurbished bubble lamps in stock.
I'm not ready to buy just yet..
We understand gift purchasing decisions can take some time, and we're happy to assist you with any information you may need.
Please note, however, that we cannot guarantee we will have stock for our lamps much longer - and especially not through the holiday season. Many of our videos have gone viral in the past, causing spikes in demand that depleted our inventory in a matter of weeks.
If you really would like to wait longer before making a purchase, we suggest signing up for our newsletter so we can keep you up to date if stock is ever running low.
---
What Are SensoryMoon.com Customers Saying About This Item?