Sensory Mood Lighting Can Help Calm and Soothe
Science has long known the role that lighting can have on affecting a child's mood and behavior. For instance, bright light can heighten emotions and affect appetite. Blue light can energize during the day, and impair sleep during the night. And natural light can make kids happier and increase their ability to focus and think.
But did you know that lighting has an even bigger effect on children with autism in particular?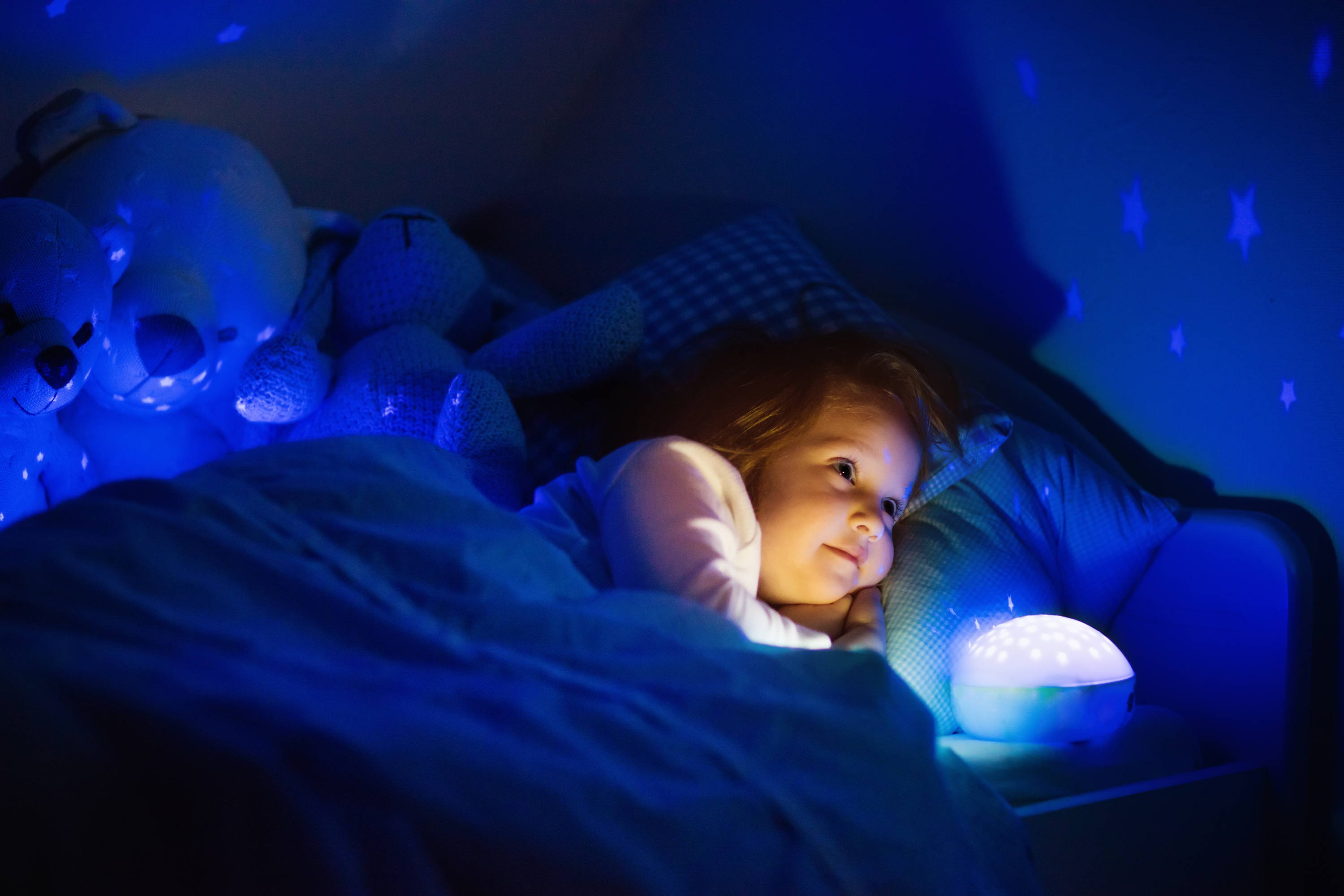 Yes, even the subtle flicker from overhead fluorescent lights has been shown to cause headaches, distractedness, and repetitive behaviors for many people on the spectrum - who tend to be more sensitive to sensory stimulation than the average person.
On the flipside, purposefully designed lighting systems in enclosed spaces such as sensory rooms have been shown to be tremendously therapeutic for kids with sensory processing difficulties.
For many parents and teachers, this knowledge can be power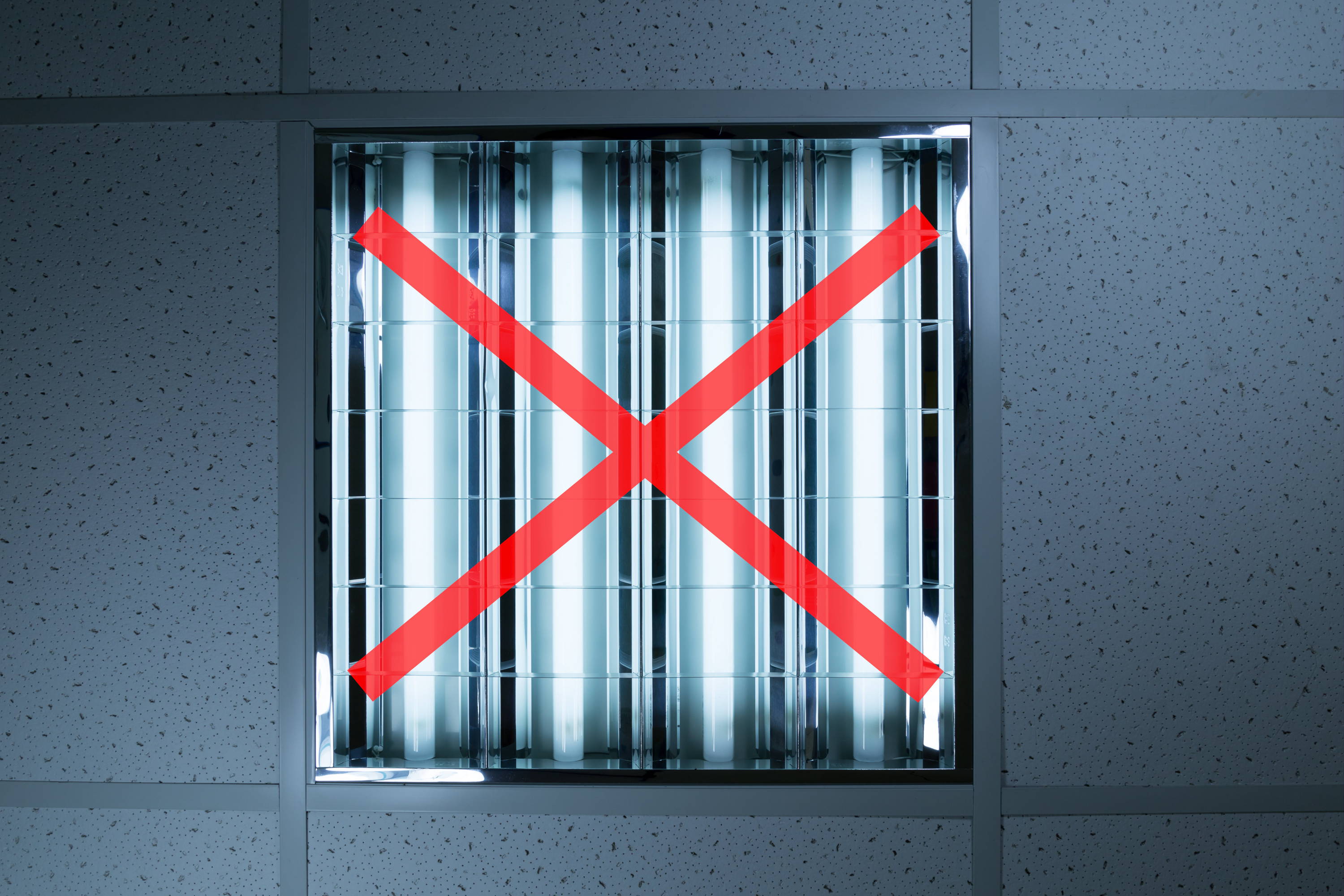 This is exactly why more and more schools are switching over from fluorescents to LEDs for their special needs classrooms, since LEDs are dimmable and do not flicker. Other schools who cannot afford a complete lighting overhaul are starting to use fabric filters to cover their existing fluorescent lights, softening and dimming the harshness of overhead lighting.
Research on the effect of lighting on children with autism might also explain why there has been such an uptick in building sensory rooms in recent years. Sensory rooms --- filled with such lighting as color changing bubble tubes, fiber optics lights, LED strips, disco ball lights, projectors, and light-up furniture --- simultaneously calm children's nervous systems, stimulate the sensory centers of their brains, and help train self-regulation - the ability to receive sensory input from the outside world, process it, and react to it appropriately.
It's no wonder that everyone from the NBA and NFL to major airports have started building them in their facilities.
A simple step parents can take right now
Perhaps the best thing special needs parents can do for their children with sensory processing needs is to consider purchasing sensory mood lighting for their own homes. This can include such creative lighting as tornado twister lamps, artificial jellyfish aquariums, plasma ball globes, or even the well-known, taller bubble tube floor lamp with fish.
When placed in the bedroom or sensory room, these lights can help create a sensory calming experience while simulatenously stimulating creativity and capturing a child's imagination. These lamps also include much color and movement, which can aide in object tracking and visual development. Interactivity is also a prominent feature in these lamps - as they typically include a remote control or in the case of lamps like the plasma globe, are sensitive to touch and sound. This is a great way to teach cause-and-effect reasoning.
Raising awareness of the positive effects of sensory mood lighting
A competition was recently held in the UK by Valuelights to raise awareness of the positive effects of sensory mood lighting in homes. The idea was to reject the idea that lighting can't be something fun, creative, and exciting within a household environment. Competition winner Simon Knuckley had this to say about how sensory lighting benefited his son with autism, Kian.
"The lights are absolutely fantastic. As soon as the bubble lamp arrived my son was taken with the warm glow; an emotional moment to see him so happy. Kian sits near the lamp every evening for about 10 minutes before bedtime. With his autism everything is repetitive, so he carries out the same activities each day. The noise of the machine makes him hum along and when the light blue LED light comes on he smiles and giggles," Knunckly said.
"Ensuring Kian's sensory needs are met on a daily basis is so vital and it's great that for a few moments in my son's day-to-day life he can get happiness simply through lighting!"
SensoryMoon's Mood Lighting Range
SensoryMoon offers a range of night lights that use LED lighting that will not become hot, making them ideal for use as a soothing night light. Many of the lamps also have color-changing effects that make them interactive by day and calming by night. SensoryMoon's mood lighting range enables children to concentrate and focus in a positive, fun, and creative way. Check them out below: